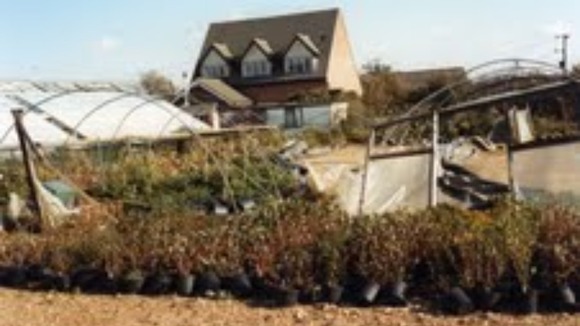 On the 16th of October 1987 the South East corner of England woke to scenes of devastation.
In the night winds had reached more than 100 miles per hour killing 18 people, destroying buildings and uprooting trees.
Here are some of your memories of that night.
"I was 12 and my mum owned a riding stables in Limpenhoe. We got all the horses out into a field with no trees as they were panicked. As we got the last three out we turned around to watch the whole of the stable roof peel off like a tin can. We got soaked as they had automatic water and the pipes all burst as they went through the roof rafters. It was all very frightening.

"On the plus side I didn't go to school for at least a week as the coaches couldn't reach us for all the fallen trees."
– Zoe Dawkins - Reedham, Norfolk
"My parents took over Perrywood Garden Centre in 1984. Just three years later the hurricane caused devastating damage... It caused a lot of damage to glasshouses and polytunnels, and many plant crops were ruined because they were full of glass.

"As a nine-year-old girl I lived on site and remember the whole family spending the night in mum and dad's bed, listening to the tiles being lifted off the house roof and slammed down again and knowing the nursery outside was being battered and many crops and buildings destroyed. It was very scary!"
– Hannah Powell - Inworth, Essex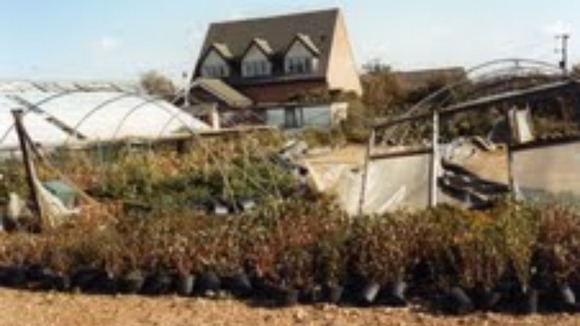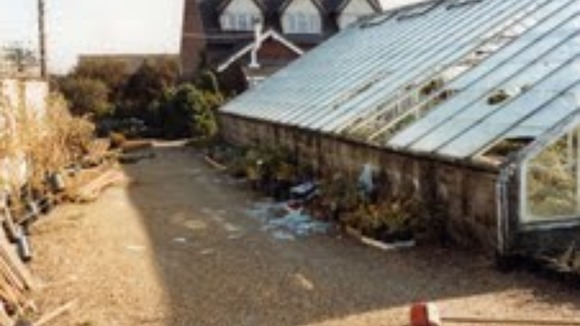 "The thing that most sticks in my mind and one of my earliest memories is falling over in a gust of wind and being blown up the path whilst walking with my dad in Kessingland.

"It must have been funny to see. I am now 28 and chuckle every time at that memory."
– Will McAllister - Bradwell-on-Sea, Essex
"I got married on the 17th. My wedding day was a disaster from start to finish - no electricity for most of the day, fallen branches in the church yard... We had to have the evening reception by candle light!"
– Sara Francombe
My daughter, Stephanie Autumn Winiecki, decided to arrive three weeks early and I went into labour on the night the storm was blowing hard. By very early morning we knew we had to get to the Rosie Maternity Hospital in Cambridge but had quite a journey to get there, especially when finding that the main road to the hospital - Long Road - was blocked by fallen chestnut trees.

"But eventually we did get there and even our midwife jumped over logs to get there on time. Stephanie was born on October 16th... Her middle name "Autumn" was because of the fury of this unusual October hurricane."
– Martha Winiecki - Fowlmere, Cambridgeshire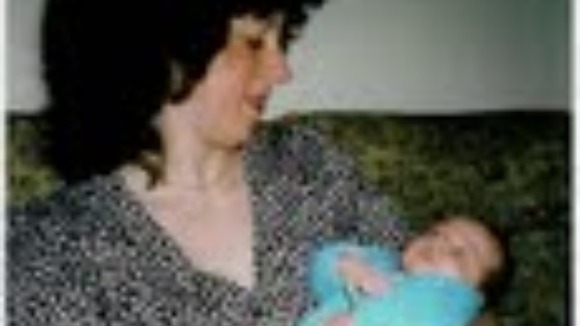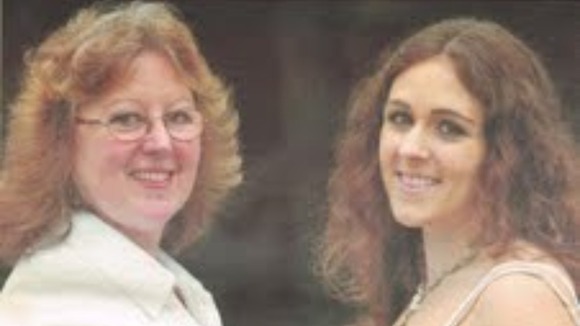 "I had the day off school as there were two trees blocking my road. Unfortunately there was washing on the line which had blown across the neighbourhood, and my next door neighbour's tropical bird aviary was destroyed and all his birds escaped."
– Paul McCluskey - Norwich
"I was on a night shift at RAF Mildenhall. I went to work on my motorbike and during the evening the temperature seemed to climb. To my recollection we ended up in tshirts at about 2am. Then there was the onset of the winds and the weather warning went out. [It was a] total nightmare riding a motorbike getting home, leaning in to the wind."
– Dave Chandler - Suffolk