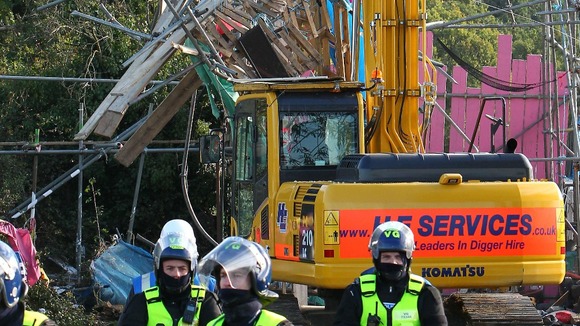 A year on from the eviction of travellers from Dale Farm in Essex, Basildon Council is facing claims that the condition of the site has become much worse.
Local resident Len Gridley says, since the eviction, the site has become a dump.
It's a glorified rubbish tip. You've got rats running alive down here and everything else. So it's worse now than the gypsies being there. So the council has done us, as residents, no favours whatsoever.
– Local resident, Len Gridley

The situation is so bad that the Environment Agency is now investigating the condition of the land.

Tony Ball, the leader of Basildon Council said he shares Len Gridley's frustration but said "doing nothing was simply not an option...the site will be something in keeping that people will recognise as a green belt site sometime in the future."

Council officers, however, have been unable to begin work to restore the Dale Farm site to green belt land and it is regularly being used for fly-tipping.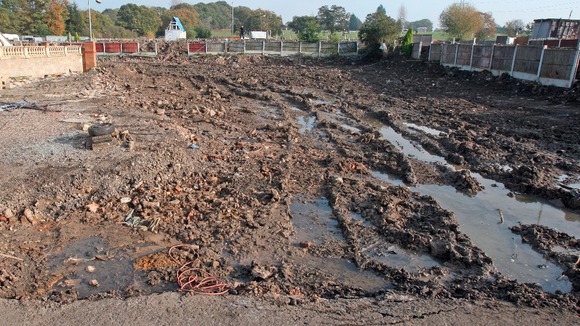 We are now one year on from the site clearance and I am still clear in my mind that what we did was the right thing.

This was about upholding the law, something that every public body is expected to do and something that the majority of our residents supported.At its height, Dale Farm had over 80 families and 400 people living there illegally.The objective of the site clearance was to remedy the illegal development in the area, and this objective was achieved.
– Tony Ball, Leader of Basildon Council

The land is currently filled with rubble, remains of chalets and earth embankments constructed to stop travellers moving back on. Local residents and activists have also said the site is littered with sewage.

Although some travellers left Dale Farm when they were evicted last year, many did not travel very far: there are now about 20 caravans occupying Oak Lane which leads up to the site. The travellers say they have no choice but to live there.
They choose to live here because they have nowhere else to go. Would you want to live on the roadside without sanitation and bring your children up in this sort of area? They haven't got a choice. Basildon Council should have provided another transit site or should have identified some land, it's as simple as that.
– Candy Sheridan, Gypsy Council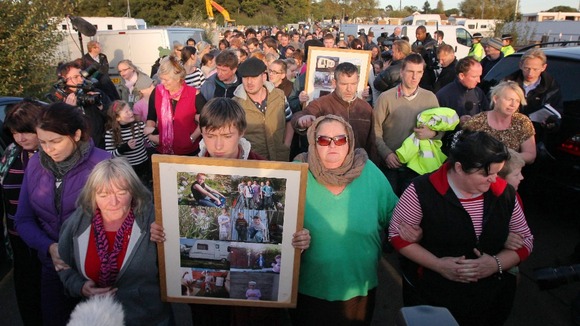 Some travellers, including those with permission to live on the site, have also left because of the mess and rubbish.
Nobody can turn around - not one person - and say: "There's an improvement now, things are better". Things are worse. And they're worse for everybody around here, thanks to Basildon Council.
– Patrick Egan, Traveller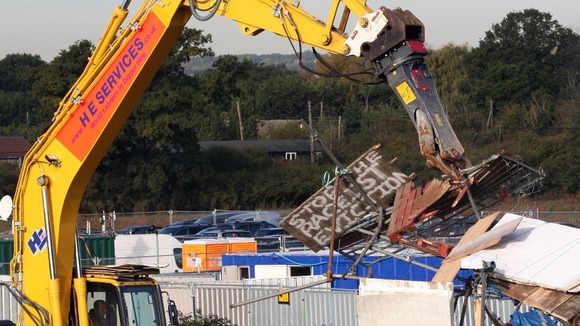 According to Basildon Council, the eviction cost £4.2 million - the cost of which is shared with the government.
Local councillor David McPherson-Davis said if the eviction had not gone ahead, it could encourage others to develop greenfield sites illegally.
If we had not carried out that operation, that would have given the greenlight to anybody who wished to buy cheap green field sites, develop them illegally and expect to gain from that. And this would have happened nationally.
– David McPherson-Davis, councillor, Ramsden Crays Parish Council

Protesters are planning to target the Department of Communities and Local Government offices in London on Friday to mark the first anniversary of the eviction.