Roman coin hoard discovered in Hertfordshire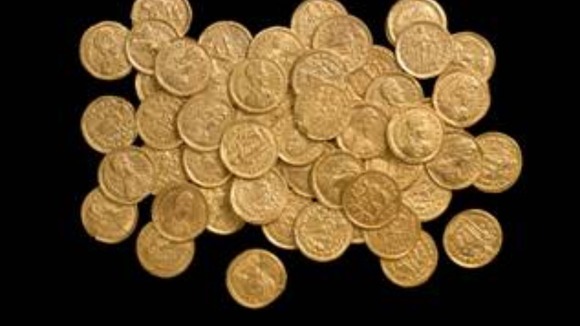 A collection of 159 Roman gold coins has been found in Hertfordshire.
It was found on private land just north of St Albans, and is believed to be one of the largest hoards of coins ever discovered in the UK. The coins, which are called 'solidus', are thought to date back to the very end of Roman rule in Britain.
The local council says that the coins are in a good condition, and were scattered across a fairly wide area. They are believed to be very rare.
"Gold solidi were extremely valuable coins and were not traded or exchanged on a regular basis. They would have been used for large transactions such as buying land or goods by the shipload.

"... Most people would not have had regular access to them. Typically, the wealthy Roman elite, merchants or soldiers receiving bulk pay were the recipients."
– David Thorold, Curator at Verulamium Museum in St Albans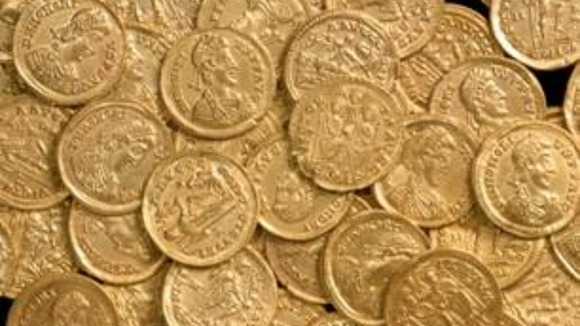 Experts from the British Museum will now examine the coins to determine if they qualify as 'treasure'. The value of the gold coins is not yet known.
"This is an exciting find of national significance, and one that our museums' team is very excited about. We hope to have an opportunity to display these coins at Verulamium Museum in St Albans over the coming months, once the formalities have been dealt with."
– Councillor Mike Wakely, St Albans City & District Council