Environment Agency launches 'Flood Action Month'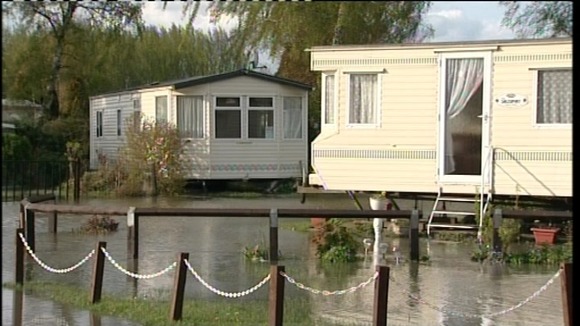 After one of the wettest summers on record, the Environment Agency wants householders to understand their flood risks and make plans to protect their properties this winter.
It has launched 'Flood Action Month' to try to encourage residents and businesses to safeguard their families, possessions and livelihoods.
"One in six properties are at risk from flooding in England, but only five per cent of people living and working in these locations accepts that risk...

"Surface water flooding, which happens when rainfall cannot drain away quickly enough, is harder to predict, so it's important that people get to know flooding hotspots in their neighbourhoods and keep an eye on the weather."
– SALLY SUDWORTH, ENVIRONMENT AGENCY

The Environment Agency lists seven things people can do to protect homes and businesses.
Check your flood risk by typing your postcode into the Flood Map: www.environment- agency.gov.uk/flood.
Develop a flood action plan - there is a guide to doing this on the Environment Agency website
Sign up for free flood warnings if available in your area by calling the Floodline on 0845 988 1188
Keep an eye on the weather, look out for surface water flooding, and check the flood risk forecast.
Consider buying flood protection products for your home.
Prepare your home for flooding by storing precious items upstairs or in high cupboards.
Keep up to date with flood warnings in your location.