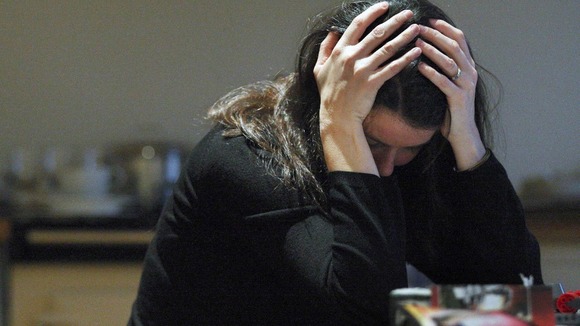 Statistics show that suicide rates have been rising over the past five years. The economic downturn is being blamed for the increase. This week Health Minister and MP for North Norfolk, Norman Lamb, urged GPs in rural areas to be aware of high rates of suicide in the farming community and the need to assess and manage depression.
This week also saw a conference held in Norwich to discuss the impact created by suicide and how the bereaved could be supported. It was hosted by Norfolk Coroner William Armstrong, who says he's certainly noticed an increase in the number of inquests where suicide is the cause of death:
The statistics are pretty shocking... In this country, a person dies every 85 minutes from suicide. 70% more people takes their own lives than die in road traffic collisions... We need to look at the support that we are giving to the special and complex needs of those grieving the loss of someone who has committed suicide and look at what more we can do to help them.
– William Armstrong, Norfolk Coroner

The conference was attended by medical, nursing and social work professionals together with bereavement experts, clergy, Victim Support and those involved with voluntary organisations.

Among the speakers was Norman Smith, who runs support groups that help those bereaved by suicide and those who have suicidal thoughts:
The important thing is that people talk about their feelings. They may feel there's a stigma attached to suicide, they may feel anger, they may blame themselves, they may blame other people who they believed could have done more to help. There are support groups and organisations out there that can help them
– Norman Smith, Suicide Bereavement Support Group

Joy Cresswell from Sprowston near Norwich sought Norman Smith's help after the loss of her son Ian in 2006. He had been suffering from bipolar disorder and the family was concerned that it would be some weeks before he could see mental health specialists, although he had shown signs of improving:
I just decided I would keep an eye on him until his appointment came through at the end of January but unfortunately we went out, thought he was going to be fine, came back a couple of hours later and found him hanging in the garage. I think its the whole thing I didn't expect him to do that, especially Christmas Eve. We thought he was fine.
– Joy Cresswell, Bereaved mother

Perhaps unfairly, Joy and her husband Steve blamed themselves:
Just going over and over it - thinking how did it happen. The guilt of us going out, believing he was going to be all right and I don't think we'll ever get over the guilt and the trauma of that night.
– Joy Cresswell, Bereaved mother

Joy says her strong faith has helped her cope. So too have support groups and she now works as a volunteer herself to try and provide comfort to others who've found themselves left bereaved by suicide.

If you have any concerns about suicide and need to speak to someone, there are organisations out there that can help. There's the Samaritans. - also Lifeline offers 24-hour support. You can contact them on 01263 768604. Lifelife also has a website.