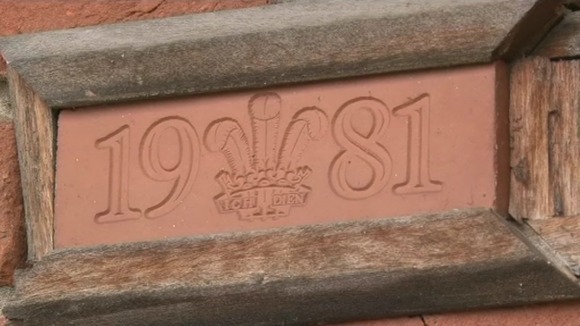 A brick that celebrates Jimmy Savile's charity work has been removed from a sex shop in Bedfordshire
The brick was put in when the building was a restaurant. A hundred limited edition bricks bearing the Fleur-de-Lys crest of the Prince of Wales were created on behalf of the TV presenter to raise money for the Spinal Unit at Stoke Mandeville hospital. The manager of 'Happy Lovers' near Sandy, is getting rid of it following allegations about Savile's relationship with young girls:
It will be sold to the highest offer and then the money will be used for charity, it will go directly to Stoke Mandeville hospital
– Sub Indram, Manager

Mr Indram has told ITV Anglia that he will also donate £1,000 to Stoke Mandeville Hospital.