Beer tax debate
An eye on pint prices - beer tax debate
by Malcolm Robertson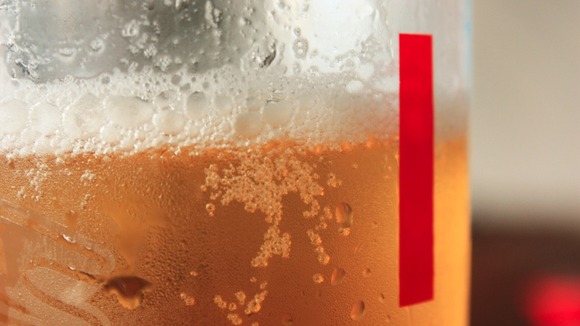 The region's pub trade will be keeping a close eye on tomorrow's Parliamentary debate when the Government's controversial beer tax escalator is being discussed.
It was introduced in 2008, raising the duty on beer by 2% above the rate of inflation. According to the British Beer and Pub Association, it's gone up by 42% and 6000 pubs across the country have closed.
Dawn Hopkins runs two pubs in Norwich, Ketts Tavern and The Rose. She says the tax is killing the pub trade and is urging the Government to drop it.
"It's had a terrible effect...We don't open till 3 o'clock in the afternoon. That says everything about the trade we used to do at lunchtime. I think people still running pubs are hanging in and I don't think any of us are having an easy time. Many are putting in 60/70 hours plus for a small return. That can only continue for so long and it will get worse when people have had enough."
– Dawn Hopkins, Ketts Tavern & The Rose

With the British beer tax 13 times higher than in Germany and nine times higher than France, it's claimed there will be more pub closures and job losses.

A petition with 100,000 signatures will be handed over at tomorrow's meeting.

The Treasury acknowledges that pubs and brewers make an important contribution to local communities, but added in a statement:
"The revenues from alcohol duty make an important contribution to tackling Britain's debt crisis. Budget 2012's duty increase and increases to 2014-2015 form part of our credible plan to reduce Britain's debt which is required to ensure low interest rates and stable platform for growth."
– The Treasury