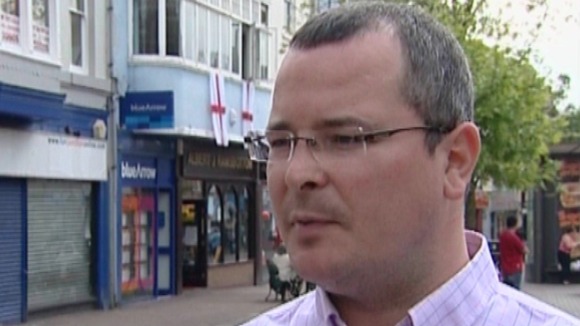 A criminal conviction 22 years ago has forced a Labour candidate to step down from the Police and Crime Commissioner election in Northamptonshire.
Lee Barron was arrested and fined £20 after a disturbance in a Northampton pub in 1990. Mr Barron has previously been a Northampton Borough councillor and is currently a sitting magistrate. The Labour Party says it has suspended Mr Barron.
Mr Barron says he declared the incident when he put himself forward as a candidate and said he understood such a minor offence would not invalidate his candidacy.
"All of us can make mistakes. It is what you do following that, which makes you the person you become. One mistake should not bar people from seeking public office who can take their life experiences with them particularly if those experiences have changed that person for the better."
– Lee Barron
"We are disappointed to learn from Lee Barron today that he has a previous conviction which bars him from standing as a candidate in the Police and Crime Commissioner elections. The Labour Party has therefore taken action. He has been suspended with immediate effect and we have withdrawn our support pending an investigation."
– Labour Party statement

Candidates with previous convictions are not allowed to stand in the police commissioner elections. There are four other candidates standing in Northamptonshire.

Details of the other candidates can be found by clicking here.