Special service for man buried in unmarked grave
by Malcolm Robertson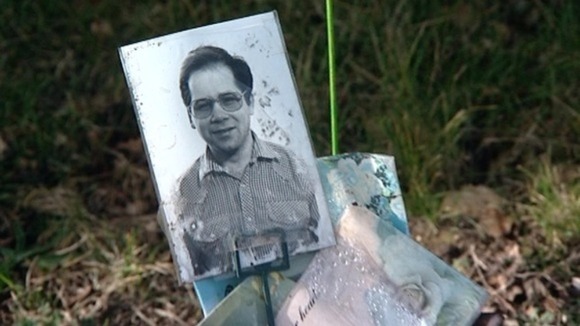 A special service has been held in Norfolk today to honour a man whodied 23 years ago but whose identity was only recently established. When a body was found in the sea off the North Norfolk coast in 1989,nobody knew who it was. Only when the body was exhumed and DNA tests carried out, were policeable to reveal that the dead man was Michael Sutherland, who was 34when he disappeared. The police matched his DNA profile with a member of his family's. The funeral of the then unknown man took place in the Norfolk village of Weybourne in 1989, and today some of his relatives attended a memorial service in the church.
It's a sad day but it's also quite a happy one because it gives the family closure. We now know what happened to him and we'd like to thank the people of Weybourne for their kindness on attending the service."
– Ann Stockton, Michael's sister

Ann said her brother had mental heath issues and committed suicide by going into the water off the Lincolnshire coast after a relationshiphad broken down.