The mum inspiring others with cancer
by Lauren Hall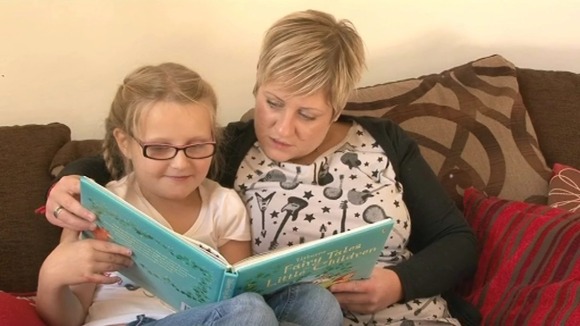 A woman from Bedfordshire who's had four different types of cancer ishoping to inspire others living with the disease. Lauren Ashley from Shortstown near Bedford has already fought cancer three times and is now receiving treatment again. When she was a child, she was diagnosed with neuroblastoma, a rare cancer of the nervous system. She has since developed kidney and bladder cancer, skin cancer and now has a suspected melanoma in her eye. The cancers aren't thought to be related to each other which makes this very unusual. Dr Kat Arney from Cancer Research UK said:
"It's really very unlucky for someone to be diagnosed with that many cancers in their lifetime. And there are many different things that cause cancer. We know that it's really an interplay between the genes that we're born with, the things that we do in our lifetime and, in many cases, just bad luck."
– Cancer Research UK

Lauren admits she has been unlucky, but says she is also lucky to still be alive. She told ITV Anglia:
"It has become a part of my whole life. So, I'm not immune to it, but I think it has made me stronger to be able to deal with it."
– Lauren Ashley

Lauren is now hoping her experience will help others:
"I think it's nice sometimes when somebody gets diagnosed with cancer for the first time, somebody like me to be able to say, you know, 'don't worry, I've had it 3 or 4 times. It's not the end of the world, you can get over it and you can still live a really good life'."
– Lauren ashley