Life sentence for Riley Workman murder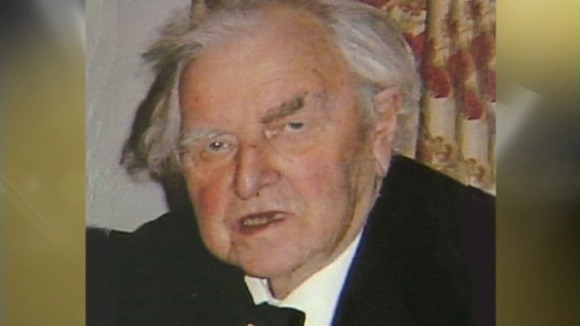 Christopher Docherty-Puncheon has been found guilty of the murder of Colonel Robert 'Riley' Workman and sentenced to life in prison. It is the second life sentence he's received, after being found guilty of the murder of Fred Moss at Northampton crown court in 2006. At St Albans crown court today Mr Justice Saunders told Docherty-Puncheon:
Colonel Workman was 83 when he was shot down. He was unarmed and in poor health. He had neither the capacity nor the opporutnity to defend himself.... It was a terrible crime and people living in that rural community were shocked by the gunning down in cold blood of one of their elderly neighbours."
– Mr Justice Saunders

The attack happened on the doorstep of the retired army colonel's cottege in Furneux Pelham, Herts in 2004.

A former village rat catcher, Docherty-Puncheon, showed no emotion as the jury of six men and six women delivered its verdict. The five week trial at St Albans crown court had heard how the weeks and months that followed the killing were like something out of the TV drama Midsomer Murders. Colonel Workman's body was found by his carer the morning after he was shot with a sawn off shotgun. That weapon has never been found.

Along with the whereabouts of the weapon, Police are still unclear about Docherty-Puncheon's motive for killing the army veteran. His confession to a cellmate that he was hired as a hitman is thought to have been "bravado".
No doubt there'll be an element of bravado in amongst what was said.... But the detail of what was discussed in relation to this murder was such that only the killer would have known.. There can be any number of possible motives...look what he has been convicted of and look what he has been standing trial for. Both of them have been cold-blooded, pre-meditated killings and that's the type of individual he is."
– Detective Superintendent Bill Jephson, Hertfordshire Constabulary

Docherty-Puncheon, now 33, is already serving a life sentence for the murder of 21-year-old Fred Moss. Today he was told by Mr Justice Saunders that he would have to serve a minimum period of 32 years before being considered for release, and that he may spend the rest of his life in prison:
It goes without saying, from what has been proved against the defendant in two trials that he is an exceptionally dangerous man... Having proved to have killed two people, the defendant may never be released."
– Mr Justice Saunders