A mum from Clacton says the family dog saved her son from serious injury.
Carly Riley and her three sons were walking along Burrs Road last Thursday when a truck careered onto the pavement.
Carly says the German Shepherd, called Geo, pushed 10-year-old Charlie out of the way, but was struck by the lorry himself, and badly injured. He's recovering at the vets.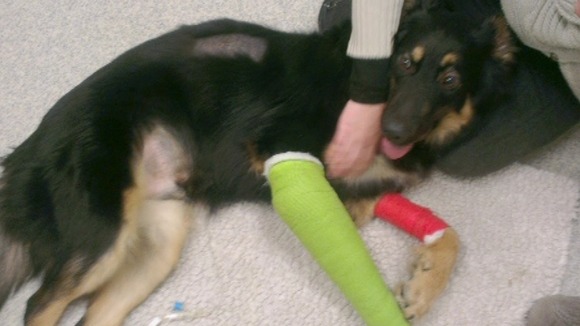 "Geo must have sensed it as he leapt on Charlie and took him out the way. It could have wiped us all out. If it wasn't for Geo I am 100 per cent sure it would've been Charlie."
– Carly Riley