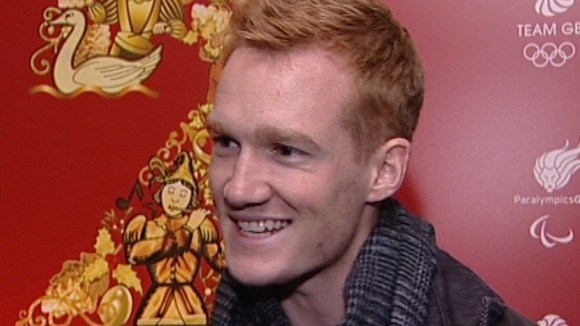 Olympic athletes from our region have been in London switching on the Christmas lights.
Milton Keynes' long jumper Greg Rutherford and Essex gymnast Max Whitlock were among the thousands who travelled to Regent Street.
Speaking before the switch on, Greg revealed it wasn't the first time he'd switched on Christmas lights - but he admitted this occasion was on a slightly larger scale.
"I've done one before in my local village but that actually didn't work. I had a plunger, I pushed it down and the lights didn't actually turn on so this I'm hoping works. Apparently I've got to do a fader, so a swooshing arm movement which I've got to perfect so hopefully they'll come on, hopefully I'll get a big cheer and it should be really exciting."
– Greg Rutherford, Olympic Long Jump Champion