Victim's family welcome new stalking laws
by Hannah Pettifer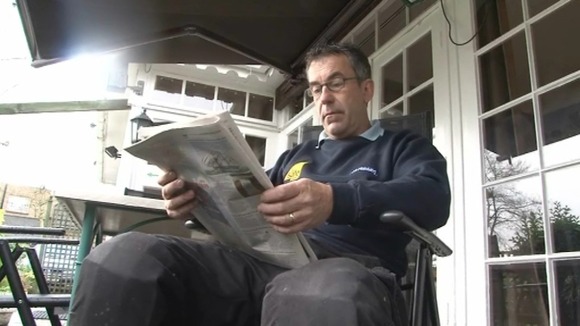 News that as of today stalking will be a criminal offence has been welcomed by the family of Jeanette Goodwin who was murdered by her ex-partner in Southend.
Jim Bowley, Jeanette's brother, says the change in law will give victims the breathing space to move forward, but regrets it was not done sooner.
"The courts would have had a lot more powers to put the guy away, they didn't have that at the time, the police put him in front of the courts, the courts let him out again, which is a familiar story we hear all the time. But if stalking is now an offence, it's another avenue the police can go down. Hopefully it may work in the future and it may have saved my sister, but unfortunately it's too late to know that now."_

Jim Bowley, Jeanette Goodwin's brother_
– Jim Bowley, Jeanette Goodwin's brother

For several months leading up to her murder Jeanette had been stalked by her ex-partner Martin Bunch who refused to accept their relationship was over. The mother of three had made seven reports of harassment and domestic violence to police from January 2011 up until her death on 24th July 2011. Bunch eventually managed to break into her home where he stabbed her more than thirty times.

According to the Home Office, around one in six women and one in eleven men are affected by stalking, but conviction rates remain low at around 2%. Under the new legislation a charge of stalking will carry a maximum six month sentence, but where there is fear of violence or serious alarm and distress that will increase to a maximum of five years.

Diana Barran from CAADA (Co-ordinated Action Against Domestic Abuse) says the new laws will provide greater legal protection for victims and greater clarity for police and professionals over stalking behaviour.

_ _
"Stalking and harassment often happen at the end of an abusive relationship when someone tries to separate from their abusive partner, so in the numbers that we keep, nearly 60% of high risk victims, those at risk of homocide or harm, a lot of them are experienceing stalking and harassment, and a lot of them at extreme levels"_
– Diana Barran CAADA

Stalking has already been criminalised in Scotland since 2010. Its introduction to England and Wales two years later, will now offer future victims a reassurance that the offence will be treated with the seriousness it deserves.