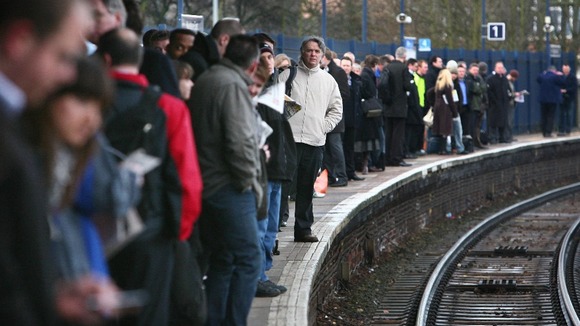 Some rail season ticket holders in our region will be facing fare rises of nearly 5%. Rail customer watchdog Passenger Focus found the following annual tickets will be increasing from January 2013:
Colchester to London: £4,556 - 4.1% rise
Shenfield to London: £2,704 - down 0.6%
Huntingdon to London: £4,700 - 4.2% rise
Cambridge to London: £4,400 - 3.8% rise
Peterborough to London: £6,888 - 4.2% rise
Northampton to London: 4.7% rise
The rise could have been steeper but in July the Government demanded that fares could only increase to RPI inflation plus 1%, as opposed to RPI plus 3% increase.
This decision puts an average of £45 per year back in the the pockets of over a quarter of a million annual season ticket holders. Many more holders of weekly and monthly season tickets could also see lower fare rises and some commuters could be £100 better off."
– Norman Baker MP, Rail Minister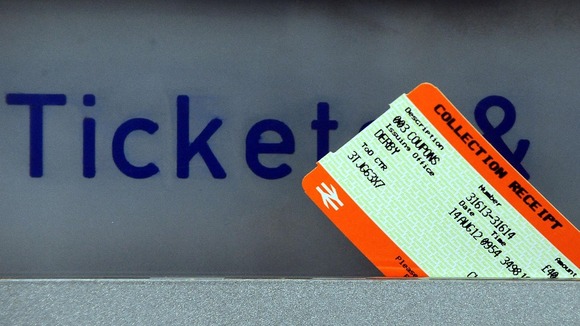 Train companies can raise some season tickets above the 4.2% ceiling, as long as the average increase on their trains is no more than 4.2%. Although Passenger Focus believe companies are exercising restraint, they're still frustrated:
After years of above-inflation fare rises, fresh increases are piling pressure on already high fares. The Government and the rail industry must now work together to deliver on the welcome promise to get fare rises in line with inflation."
– Anthony Smith, Passenger Focus chief executive

A spokesman for the Association of Train Operating Companies said that successive governments have asked for certain tickets to go up to cut the burden on the taxpayer: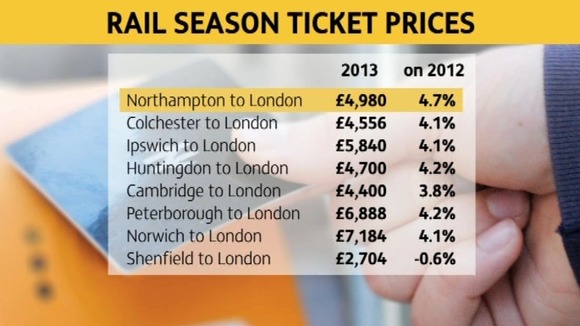 Successive governments have instructed train companies every year to increase these regulated fares on average by more than inflation. In doing so, ministers have been seeking to cut the contribution from taxpayers towards the running costs of the railway and increase the share that comes from passengers."
– Association of Train Operating Companies

Not all tickets are going up, commuters in Essex will see the cost of a season ticket from Shefield to London dip by 0.6%, but both the TSSA rail union and RMT are annoyed on behalf of those commuters who are seeing fares go up.