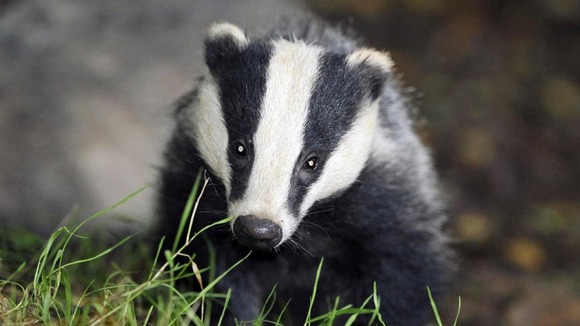 An RSPCA inspector has rescued a badger stuck down a hole that had been covered up illegally near Peterborough.
Inspector Justin Stubbs was called out to a public bridleway near the village of Morborne near Peterborough on Sunday after a couple out walking had noticed the badger sett had been interfered with and the saw the trapped animal.
The badger had managed to get her head, front legs, and chest out, but was unable to then move forwards or backwards once her hips reached the roots. There were scratch marks where she had been struggling all over the roots.
"There were at least 20 entrances so the badger sett and every single one had been filled in with earth and sticks, probably within the previous 24 hours. Some of the setts showed obvious signs of where a spade had been used. The badger that was stuck had been trying to dig her way out of the sett for a long time, but had become wedged between a triangle of thick tree roots"
– Justin Stubbs, RSPCA Inspector

The RSPCA inspector and two police officers then spent the an hour sawing at the roots, digging at the earth, and trying to increase the gap the badger was stuck in.

The RSPCA is appealing for information on who interfered with the sett. Anyone found guilty of the offence can face a fine of up to £20,000 under the Wildlife and Countryside Act.