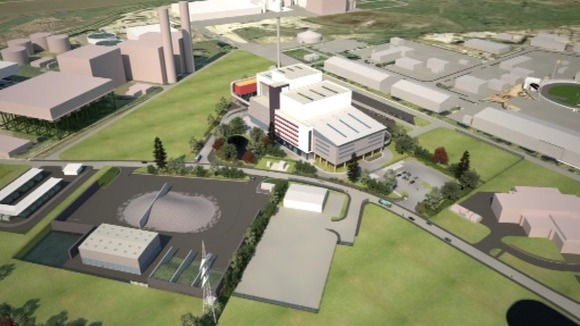 Two councils engaged in a dispute over the proposed incinerator at King's Lynn say they will team up to monitor air quality if the build goes ahead.
Norfolk County Council is backing the development, while West Norfolk Council is fighting it. Despite this it says it would share the cost of checking air quality if the incinerator is built.
"I am really pleased to announce this additional monitoring which underlines our commitment to reassuring residents about air quality in and around King's Lynn.

"We recognise that air quality is an important issue in the area. Parts of the King's Lynn already suffer from air pollution, mainly from traffic, and this extra monitoring will help the authorities identify problems, plan remedial measures and see whether air quality then improves."
– Bill Borrett, Acting Leader of Norfolk County Council

Despite coming to the agreement West Norfolk Council says it has not changed its position on the development.
"We have not changed our position on the construction of this facility, but we have to be pragmatic. If, following the public inquiry, the plant is granted planning permission, we need to be sure that every measure possible has been taken to reassure the public that the air that they breathe is safe.

"This agreement means that additional monitoring will be in place for us to detect any impact the plant may have in the area and to then take steps to deal with it. We have had assurances that emissions will be very low, and this additional monitoring will enable to test those claims should the plant get the go ahead.

"We also need Cory Wheelabrator to sign up to a traffic management plan which would place route conditions on vehicles using the plant, should it get built. This would ensure that Heavy Goods Vehicle deliveries to and from the plant do not pass through the air quality management areas of King's Lynn."
– Cllr Nick Daubney, Leader of West Norfolk Borough Council