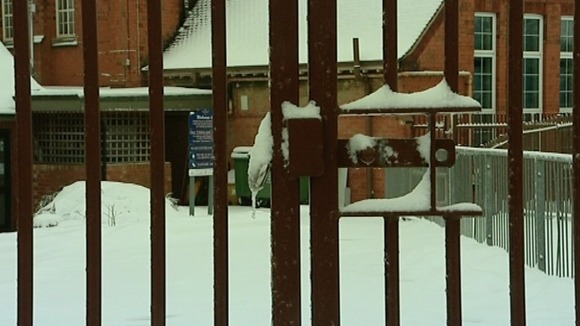 The snowy weather has forced more than 1,800 schools across the Anglia region to shut their doors. There are more schools closed than open.
The worst hit counties are Hertfordshire, Norfolk and Northamptonshire with nearly 300 schools closed in each area. In Norfolk some schools have been closed since last Wednesday.
Many schools have opened but on a slightly reduced timetable.
This is county-by-county breakdown of school closures in the Anglia region:
248 Bedfordshire including Luton and Bedford
154 Cambridgeshire including Peterborough
207 Essex
347 Hertfordshire
92 Milton Keynes
284 Norfolk
281 Northamptonshire
210 Suffolk
Cllr David Simmonds, Chair of the Local Government's Association's Children and Young People Board, says councils up and down the country are working hard to help schools stay open wherever possible.
"Routes to large schools are gritting priorities for local authorities as they know how important keeping them open is both in terms of continuity of teaching for pupils and avoiding costly and disruptive childcare for parents.

"Ultimately, headteachers, in consultation with school governors, make the final decision on whether or not to close a school. This is based on a range of local circumstances including the number of teachers who can make it into work safely, dangerous road conditions, or problems with vital supplies such as food, heating or water.
– Cllr David Simmonds, Local Government Assocation

To check out the list of school closures click here for further links to council websites.