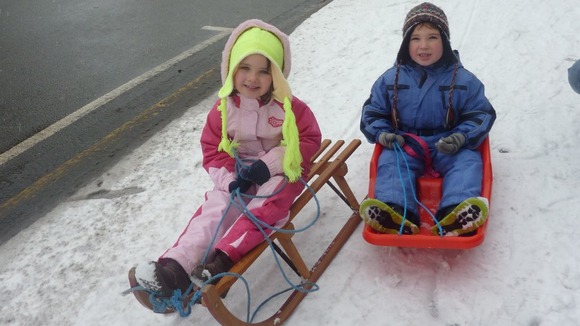 People are being urged to play safely in the snow after the East of England Ambulance Service saw a number of sledging injuries over the weekend.
A spokeswoman for the service said although it was impossible to pinpoint exactly how many sledge-related 999 calls have been received it is understood from anecdotal evidence that there have been more than a dozen across the region this weekend.
While none were believed to be life threatening and many injuries were minor some children and adults sustained broken limbs or head injuries requiring further treatment at hospital.
She added that people would enjoy the snow far more if they did so safely and without the risk of ending up in hospital with an injury.
"People should ensure they are well wrapped up and that they wear padded clothes such as snow jackets and trousers and, if appropriate, safety gear so that even if they come off they do so without too much risk of injury. Even on a fast downhill run they should always feel in control while sledging and make sure they have a clear path. The fun really isn't worth it if you wind up with a painful injury in A&E."
– East of England Ambulance Service

Click on the video below is see the sledgers-eye-view with 10-year-old Olivia and her dad Andrew Stronach, who were sledging at the University of East Anglia in Norwich at the weekend.