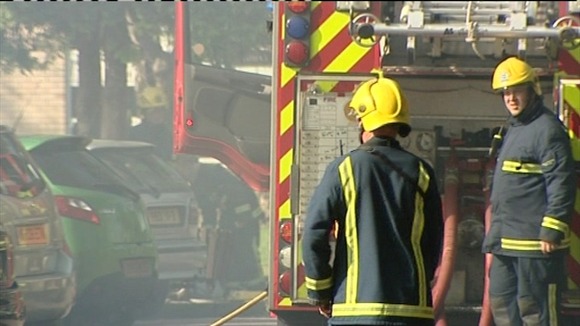 Plans to change fire cover in Cambridgeshire will go before the Fire Authority today.
The proposals include combining stations at Swaffham Bulbeck and Burwell, and changing on-call arrangements in Huntingdon.
The Fire Brigades Union has called the plans "disgraceful."
These cuts will seriously affect emergency cover in Cambridgeshire and we believe will compromise both public and firefighter safety. Swaffham Bullbeck fire station provides cover in a rural, isolated area and the public in that area rely on the station to protect them in case of emergency. By shutting the station, response times in the area will increase which will mean that those who need the fire service will have to wait longer.
– Cameron Matthews, Cambridgeshire FBU Secretary

However the Fire Service has said the plans aren't about saving money but that it needs to shift resources to improve operations.