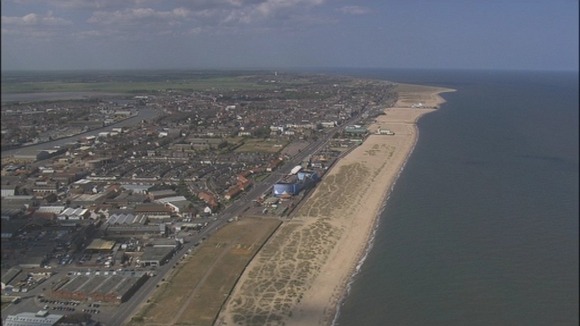 The Government's announced that Great Yarmouth will be one of twenty seaside towns to receive cash to create jobs and bring new business to the area.
Great Yarmouth Borough Council will get £600,000 to help create three hundred new jobs. The Coastal Communities Fund is designed to help transform seaside economies.
"It's a missed opportunity if we don't tap into the huge potential our coastal towns have to welcome new industries and to diversify their economies so they can become year-round success stories.

We've seen enormous enthusiasm for this Government fund and had to make some difficult choices but the projects we've chosen will create thousands of jobs and help many start-up businesses.

This money will help these towns tap into new business opportunities that will create jobs and boost skills that will benefit the whole community.
– Communities Secretary Eric Pickles