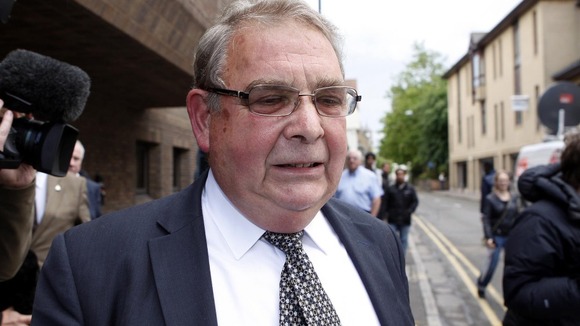 Disgraced Tory peer Lord Hanningfield who was jailed for a House of Lords expenses fiddle won a landmark victory today in a damages claim against Essex Police. He was awarded £3,500 in damages by one of the country's top judges.
The 72-year-old peer had claimed his arrest over the alleged fraudulent use of the corporate credit card while leader of Essex County Council was unlawful and unnecessary.
This morning one of the High Court's most senior judges, Mr Justice David Eady, ruled that the chief constable of Essex Police had failed to meet the requirements of "necessity" for a summary arrest.
After the judge gave his ruling on the short comings of the police the two sides agreed damages in the sum of £3,500 as compensation for the arrest, search and period of detention.
Lord Hanningfield told ITV News' Elodie Harper that he would donate any winnings to charity.
The Judge said:
"Summary arrest was never going to have any impact on the prompt and effective investigation of Lord Hanningfield's credit card expenses. It is not for a judge to second guess the operational decisions of experienced police officers, but in the circumstances of this case I cannot accept that there was any rational basis for rejecting alternative procedures. There was simply no solid grounds to suppose that he would suddenly start to hide or destroy evidence or that he would make inappropriate contact. There was only the theoretical possibility that he might do so. " can therefore see no justification for by-passing all the usual statutory safe-guards involved in obtaining a warrant."
– Justice David Eady

Turning to the lawfulness of Lord Hanningfield's detention at Braintree police station on the morning of 14 December he added that it was acknowledged by lawyers for the police that if the original arrest was unlawful the subsequent detention could not be regarded in itself as lawful. Lord Hanningfield had told the judge when the case was heard last week that he was "traumatised" and almost had a breakdown following his arrest and detention in September 2011. He had been out of prison for just a few days after serving nine weeks of a nine month sentence imposed at Chelmsford Crown Court last July after he was found guilty of six counts of false accounting and ordered to pay back more than £30,000. He said of the House of Lords offences that he admitted he made "some mistakes", but never claimed for hotels as alleged and was treated more severely than other peers who were just allowed to pay back expenses. But said he had to accept he was convicted by the jury and sent to jail. As for the alleged credit card fraud , he said the allegation was "ridiculous." He was accused of running up £300,000 expenses on the card. But following the police investigation the inquiry was dropped and he was never charged. Lord Hanningfield told the judge:
I have given 40 years of my life to public service. The last few years have been so traumatic for me . I may seem strong at times , but it has been very traumatic. It has been like a tsunami overwhelming me. I don't want to talk about it."
– Lord Hanningfield

Lord Hanningfield, real name Paul White, was elevated to the House of Lords in 1998 and served as a Tory Whip and Opposition spokesman on education and transport.