End of an era for coastguard station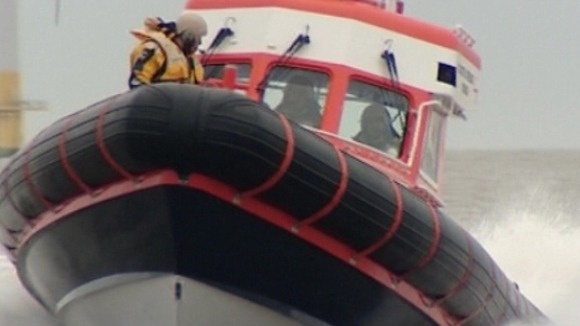 For the coastguard station in Great Yarmouth, it's the end of an era. On Monday, it'll stop providing 24-hour cover.
It'll be manned during daytime hours only until the end of April, then it will close completely - a victim of cost-cutting measures.
But there are fears the loss of a local service could endanger lives.
There will still be coastguard teams but no local control point. For Peter Wheeler, an ops room officer at Yarmouth, that's a worry.
"It's taking away the real presence of the coastguartd locally. There are plans afloat to divide out patch between the stations to the north and to the south and we believe that will work but there's an interim period where it's going to be a bit difficiult. We are concerned by it and as a union we're always opposed to the closures of course but we have to accept it's going to happen."
– Peter Wheeler - Public and Commercial Services Union

A number of coastguard stations are being axed. Walton on the Naze will go sometime in the next two years and with Yarmouth soon to close, the nearest stations will be Dover to the south and Humber at Bridlington in the north.

Few people know the sea better than Jimmy Buchan, who as skipper of Amity was one of the stars of the TV series Trawlermen.

He's been in Yarmouth for a conference about offshore energy and as someone who's relies on coastguards, told me of his concerns that some are being removed.
"I think these stations were always manned by people who had great local knowledge and I think there's no substitute for that - I understand cost cutting exercises but the reality is when you remove the local man from the local area and centralise it, can he respond in a manner that he understands as quickly, as good and as efficiently as they should? Cost saving's not always the best. We're talking about peope's lives here."
– Jimmy Buchan - Trawlerman

Having made these cuts, the Maritime and Coastguard Agency has to convince us in the East that our waters will remain as safe as they were.