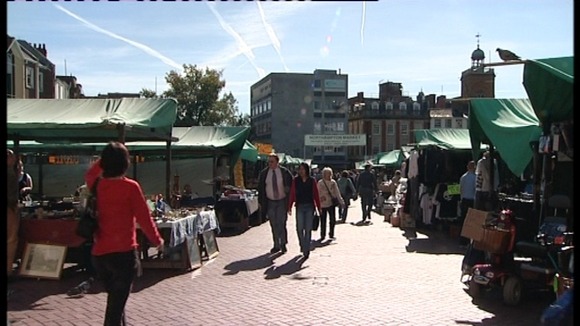 Work aimed at giving Northampton town centre a new year lift is to begin tomorrow.
At the end of November 2012, Northampton Borough Council announced that it was setting aside £50,000 to invest in some improvements to freshen up the appearance of the town centre.
Northampton Town Centre BID is also contributing £10,000 to the fund and both organisations drew up a hit list of items to be tackled that could be dealt with quickly.
Work will begin on Tuesday in Abington Street when the old benches will be removed and replaced and new trees and planters will be put into place.
Over the next few weeks, the improvement programme will include:
Removing the octagonal seats in Abington street and replacing them with traditional-style benches
Replacing a number of old, worn-out litters bins with new bins that have ashtrays and are easier to empty and clean
Removing bollards that no-longer serve a purpose
Replacing the steel grilles around the bottom of trees with new material that will not trap litter and will be easier to clean
Removing the unsightly recycling bins at the top of Abington Street
Working with Northamptonshire County Council to remove unnecessary street signage
Planting five silver birch trees in new planters at the top of Abington Street
These are tough times for towns across the country and we have invested in these small improvements to give the town centre a lift and make it a more pleasant place to be. All this work is part of our overall plan to put Northampton on the map as a great place to visit and to invest.
– Councillor David Mackintosh, Leader of Northampton Borough Council