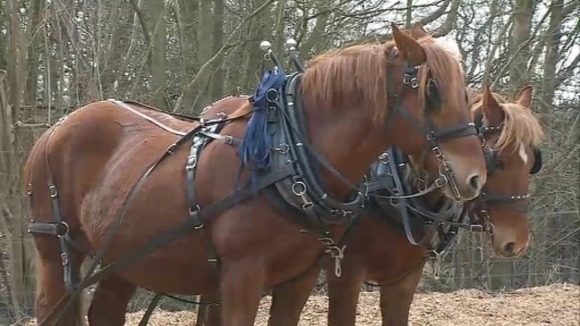 The planes flying into and out of Stansted may be getting bigger and better but the Essex airport is certainly going back to basics on the ground.
It has called on the services of Suffolk Punch horses to help it manage woodland at the end of the runway.
The airport owns the 40 hectare site and the horses have been removing felled wood which is then recycled or used as fuel for the terminal building.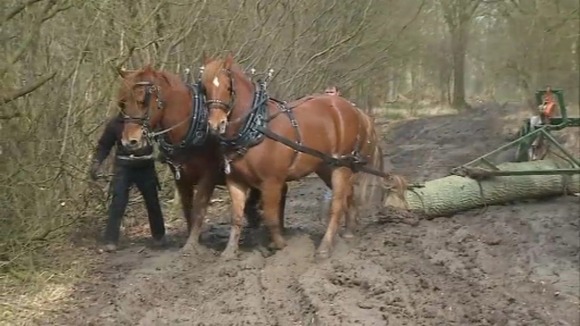 We work closely with Natural England to help meet their long-term objectives for this ancient woodland, and whilst we all agreed that trees needed to be removed to protect its future, we were reluctant to use modern machinery which would damage flourishing habitats and wildlife.

Some may question why we would remove trees from a SSSI, but this work is vital to ensure sufficient natural sunlight reaches lower level plant life to protect the future growth of important rare flora, such as oxlip, and to allow the remaining trees to grow strong by reducing overcrowding.

Seeing the Suffolk Punch at work transports you back in time, especially against the backdrop of a major international airport operation and I'm sure we'll work with them again as part of our on-going management of this important woodland that we're proud to manage and maintain."
– Aaron Hayward, Habitat manager, Stansted Airport