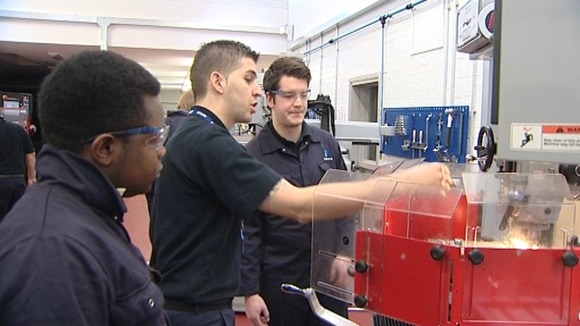 Despite rising unemployment in the East of England and the latest figures showing that up to 11 people are chasing every vacancy there are still fears of a skills shortage.
Businesses in the region's technology industry are warning that a shortage of skilled staff could threaten an economic recovery.
A recent survey by the Engineering Employers Federation found that 75% of manufacturers said that recruiting skilled people is a key business concern, with four out of five saying they are currently suffering recruitment problems.
Melbourn Scientific in Melbourn near Cambridge is struggling to find staff. A recent recruitment wasn't flooded with applicants like so many science, technology and engineering businesses in the Anglia region.
"What we see very often is candidates who have a lot of academic ability who are keen and intelligent people, but they lack the skills and technical awareness that we need."
– Mark Parry, Melbourn Scientific

Central Bedfordshire University Technical College in Houghton Regis say misconceptions about greasy overalls is a real problem in recruiting students.

Newly opened in September, the UTC stresses it is a technical not a vocational college, with courses designed by local employers like British Aerospace which will be partly taught by staff from Cranfield University.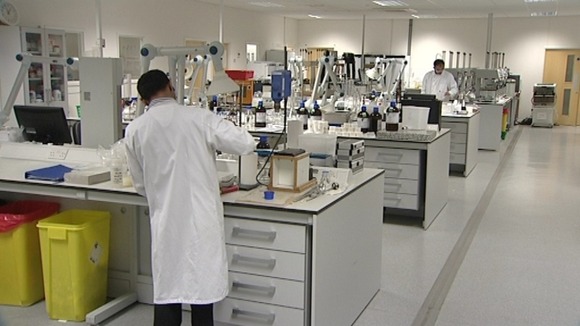 "The East of England has the most innovative companies and they are working on new products, new services, but these growth ambitions are being restricted by their inability to find skills. So we need to find more young people to take up science, engineering and maths and we also need to break down this perception that manufacturing is nothing more than greasy overalls."
– Verity O'Keefe, Engineering Employers Federation