Jobs to go at Coca Cola in Northampton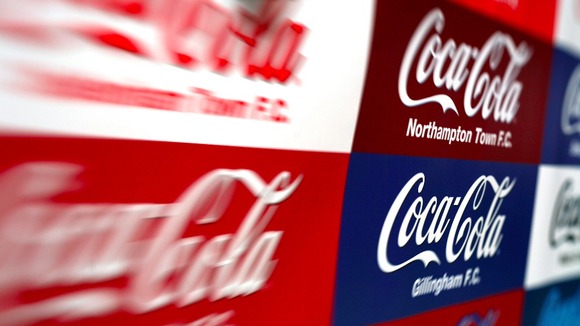 A third of the workforce at Coca Cola in Northampton could lose their jobs as the fizzy drink giant announces a major review.
Nearly 300 jobs are going at Coca Cola Enterprises across the country including about 35 on the Brackmills Industrial Estate in Northampton where the total workforce is 106.
Other sites impacted include Bristol, East Kilbride, North London, Sidcup and Wakefield.
The Unite union said the news was a "devastating blow".
"This news will be a devastating blow for our members and their families, especially in the current economic climate of austerity, welfare cuts and now rising unemployment. Cola Coca Enterprises is a highly profitable and successful global company and we will be doing everything in our power to protect jobs."
– Jennie Formby, Unite union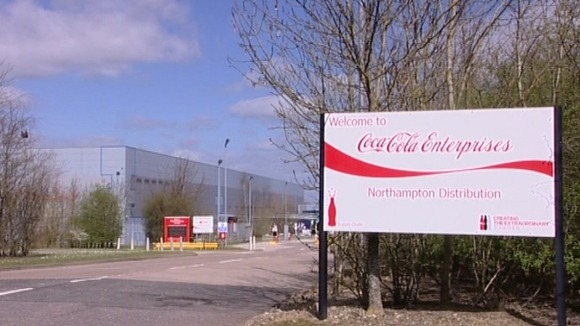 Coca Cola Enterprises said a strategic review had led to proposals to cut the UK workforce of 4,400 by about 288 jobs.
A spokeswoman for Coca Cola Enterprises said: "Following a strategic review, we are proposing to end our direct delivery service in Great Britain. This service is primarily used by foodservice outlets and we have identified the need for a more efficient way of distributing our products to these customers.
"We expect these proposals could result in a reduction of approximately 35 roles from a total workforce of 106 in our Northampton facility in the Midlands."
"We do not make these proposals lightly and we will, of course, be looking to minimise redundancies as far as possible and will offer support to help colleagues through this process."
– Spokeswoman for Coca Cola Enterprises