Restoration of codebreaking huts underway at Bletchley Park
by Lauren Hall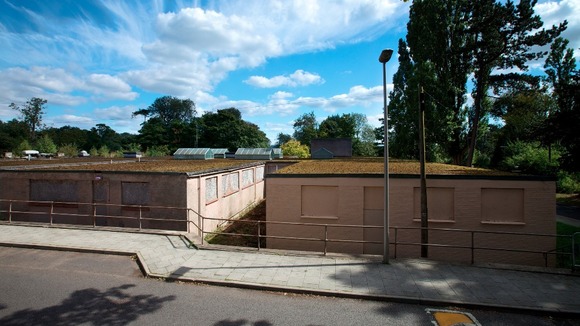 The restoration of some of Bletchley Park's iconic but derelict codebreaking buildings is now underway. The man tasked with managing the £7.4million Heritage Lottery Funded project says one of the biggest challenges is not making them look too new.
The buildings were part of the vast signals intelligence factory which sprang up at Bletchley Park near Milton Keynes during the Second World War. They were used around the clock so they did not remain pristine for long.
"We want visitors to be able to imagine what the huts would have looked like at that time. In 1940 it's got the bits of note paper, it's got the kicks, the scratches and things people have made ad-hoc to pin things on the wall."
– Stephen Prowse, Project Manager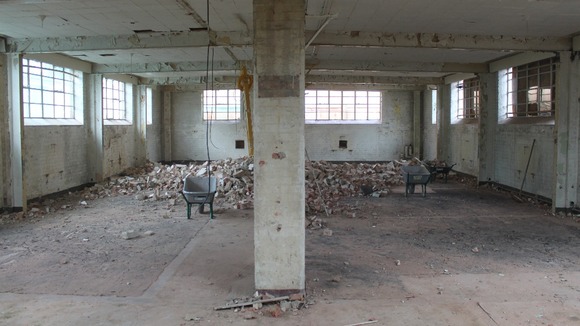 At Bletchley Park, the buildings themselves are artefacts. It is where the Government Code and Cypher School gathered some of the brightest minds in the country to crack German and other enemy codes, shortening the war by an estimated two years.
In the current project, two of the huts will be restored to their wartime condition and visitors will be able to experience the atmosphere of these buildings where Codebreakers deciphered and translated the secret Enigma messages sent by the German Army, Air Force and Secret Service.
One of the building blocks - known as Block C - will be transformed into a new visitor centre, with its wartime character and appearance also faithfully restored.
"The outcome is not really about the building, that is saving the structure and saving the building – we should be able to do that – but the question is; are people coming to enjoy this? Are they learning? That is the legacy that you really want to leave behind."
– Stephen Prowse, Project Manager