Endangered penguin chicks cared for at Whipsnade Zoo
by Lauren Hall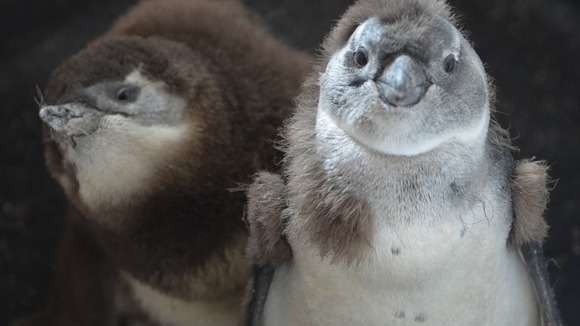 Staff at Whipsnade Zoo in Bedfordshire are hand-rearing a pair of endangered penguin chicks. They were abandoned at just eight weeks old after their parents failed to feed them properly.
The rare African black-footed chicks are now three months old and are being carefully monitored. They are fed small portions of fish twice a day and are weighed regularly.
"It's incredibly rewarding to see how far the chicks have come in the last month; they're really beginning to thrive. Both are beginning to lose their fluffy grey feathers, with one of them currently sporting a very fetching Mohawk!"
– Mairee Vincent, zoo keeper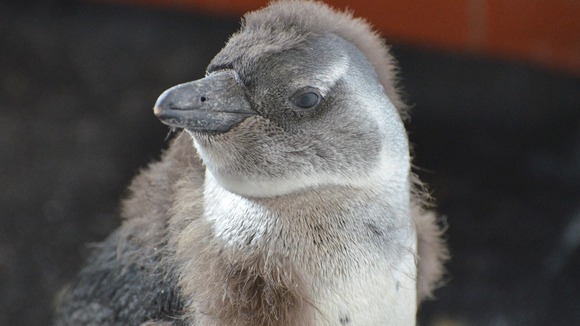 It's not yet known what sex they are but they have been affectionately nicknamed Bamm-Bamm and Pebbles, after The Flinstones characters.
They will eventually re-join the zoo's colony of African black-footed penguins in the main pool, overlooking the Chiltern Downs. They will form part of the European Breeding Programme for this endangered species.
"As they grow up and get their first waterproof coating, they'll move into the zoo's penguin training pool, where they'll learn to swim and feed in the water. It will be a big step for them and will really help to build their confidence."
– Mairee Vincent, zoo keeper