Airfield in Essex evacuated as fire rages through warehouse buildings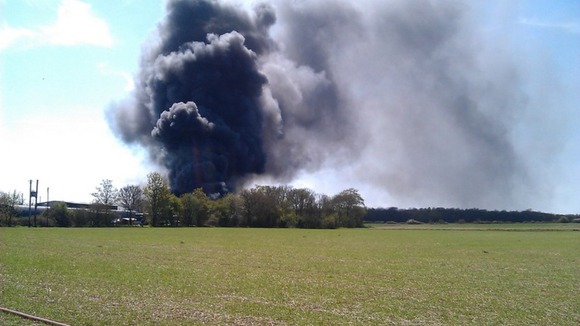 Fire has destroyed a range of industrial buildings at Matching Airfield in Essex. Thick black smoke could be seen for miles. A 200 metre exclusion zone has been set up around the Airfield and people working on the site have left the area. There have been no casualties.
Firefighters arrived at the scene to a well developed fire involving a range o businesses including a workshop and coach yard. A number of cylinders were involved and the fire crews immediately recognised the risks and called in further crews and appliances.

Crews moved some of the cylinders clear of the fire and did an excellent job tackling the blaze. A number of buildings, coaches and buses have been destroyed by the fire.

Acetylene cylinders were involved in the fire and crews set up a 200 metre exclusion zone which remains in place. Crews are damping down and will remain at the scene throughout the evening.
– Incident Commander-Senior Divisional Officer, Mark Wilson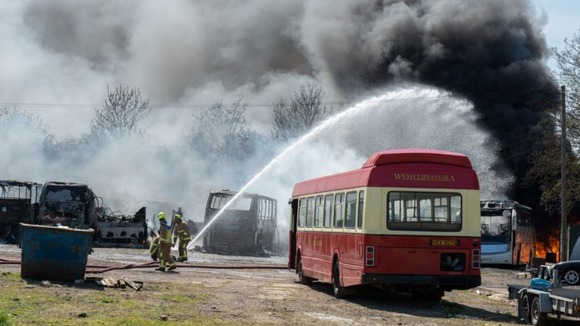 The cause of the fire is unknown and an investigation by the Essex County Fire and Rescue Service and Essex police is underway.