Tackling malnutrition in the older population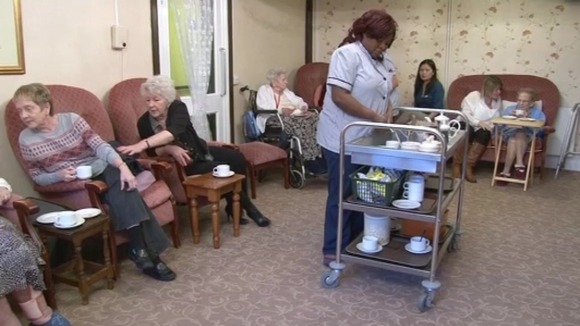 Research from the charity Age UK shows 1.3 million of our older population are suffering from malnutrition.
The charity says it is a national problem which is also a real cause for concern here in the Anglia region.
It's a frighteningly large number. 1.3 million is about 1 in every 10 of our older population. And this issue is, of course, a concern to them, to their immediate families, but it is also costing us £13 billion to put it right in terms of medical treatment and other forms of hospital treatment.
– Mervyn Cohler, Age UK

A special initiative is now being trialled in care homes across the Anglia region in an effort to tackle malnutrition. The Food First programme trains staff to identify those at risk and also gives residents individual food plans.

It has already been introduced at Little Bramingham Farm in Luton, run by Friends of the Elderly.
"I suppose it comes down to real food and individualised plans and, in the end, that's the main way and the best way to treat malnutrition. if they're enjoying their food and feeling good about themselves, it benefits quality of life."_
– Marie Power, Dietitian

Age UK says older people are particularly vulnerable to malnutrition if they struggle to prepare and cook meals. Meals on Wheels services can be a valuable lifeline in these situations. Albert and Winifred Thompson, who are in their 90s, benefit from a Meals on Wheels service in Southend in Essex.
"They are very good meals. The quality is really high"
– Winifred Thompson
"I can't say any better than that. We don't leave a thing"
– Albert Thompson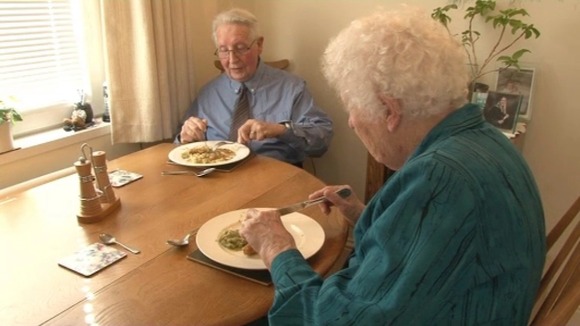 Their Meals on Wheels service is run by the WRVS charity. One of the volunteers told us she was not surprised by the high rate of malnutrition among older people.
"Malnutrition in this country certainly doesn't surprise me. I think it may surprise other people but, no, it doesn't surprise me. And, of course, some older people - particularly in the older generation - they will go without sometimes. In order to pay their bills, they may go without food. So I think at the point they get referred to us and we can come in and bring a meal - if nothing else, we know they're getting at least one meal a day."
– Kate Shardlow, Meals on Wheels volunteer