Regeneration of Bedford Bus Station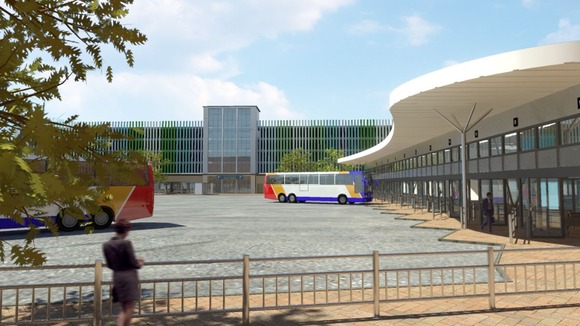 Plans have been unveiled for a major regeneration of Bedford Bus Station.
Mayor Dave Hodgson announced the £8.8 million project this week. It will offer improved facilities for passengers and a new travel centre offering bus and train tickets.
"The Bedford bus station area lets our town centre down and has been in sore need of improvement for decades."
– Dave Hodgson, Mayor of Bedford Borough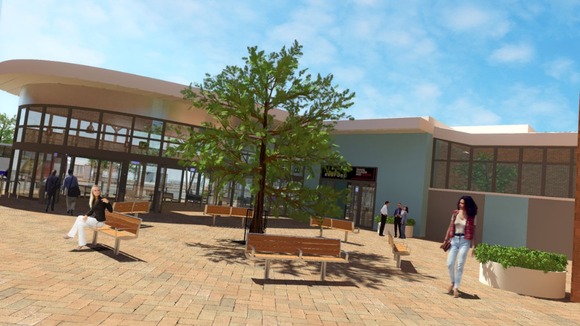 The regeneration project also includes the refurbishment of nearby carparks and new shop fronts on Greenhill Street.
The project has been designed in partnership with bus station owners Stagecoach.
"The new bus station would significantly improve the facilities available for bus passengers with a new travel centre as well as a new building design which means passengers can walk from the concourse and onto a bus while staying under cover. If planning permission is granted, part of the bus station will continue to be operational during the construction works. However, there will be some changes and we will keep passengers informed throughout the process."
– Andy Campbell, Managing Director, Stagecoach East

The planning application has now been submitted and the deadline for responses is 31st May 2013. The application is expected to be presented to committee on 24th June 2013. If planning permission is approved, building work is likely to start later this year.