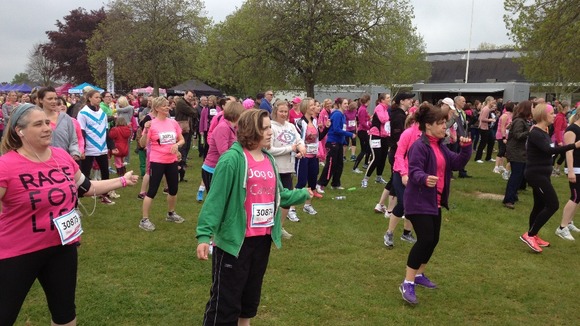 This weekend thousand of women from our region are taking part in the Race for Life.
The event organised by Cancer Research UK has raised nearly £500 million since it was first run in 1994.
Today two races are being held at the Royal Norfolk Showground near Norwich, and there will be another one there on Sunday and at Harlow.
"It's just fantastic to see so many women coming out and supporting this brilliant charity. It makes such a difference and the money that's been raised helps so much vital research. This is us telling cancer that we're out to get you and we're going to beat you!"
– Organiser, Gemma Turpin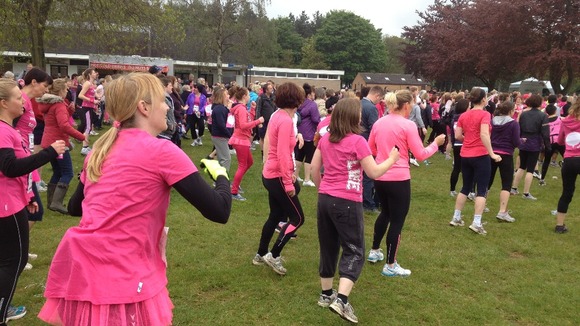 The money raised so far has helped fund more than 4000 researchers, doctors and nurses in the fight against cancer.
Among those taking part in the first race today were sisters Emma Fiddy and Lisa Edwards. They lost their Dad, Michael, to cancer which also claimed the life of Emma's mother-in-law Linda. She herself has had cervical cancer.
"It obviously means a lot for us to take part and if we can do our bit and help raise money, that gives us a lot of satisfaction. We're happy we did a good time. Even happier that we're part of such a worthwhile cause. We've been taking part for several years and it's aways very emotional for us."
– Emma Fiddy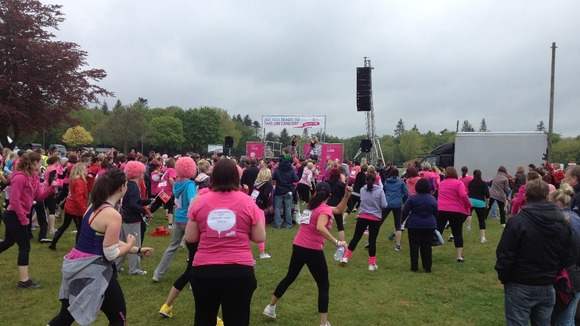 Other Race for Life events are taking place throughout the summer.