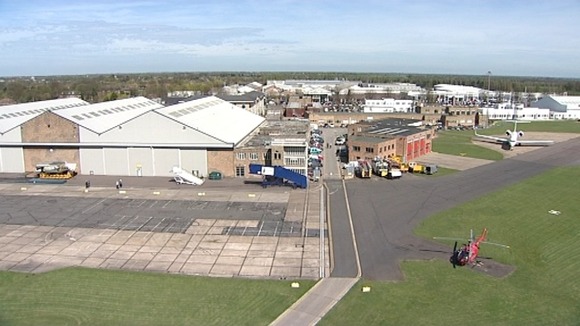 Cambridge Airport has announced a new deal has been struck with an airline carrier offering more flights to Europe.
Darwin Airline will start flying to Amsterdam, Paris, Milan and Geneva from Cambridge this September.
The city will be the first British base for the European airline.
The opening of this new and exciting base by Darwin Airline is a strategic step in our development of Cambridge as a regional international airport. This puts our city firmly on the international transport map, making it easier for people from around the world to get here. As an established regional carrier in Europe, we feel that Darwin Airline is the perfect partner for Cambridge Airport going forward, offering long term expertise, award-winning service and global connectivity.
– Steve Jones, Managing Director, Aviation Services

Darwin Airline will be offering a total of 50 flights a week to and from Cambridge. This will include a planned timetable of 24 weekly flights to and from Amsterdam; 12 weekly flights to and from Paris CDG, eight weekly flights to and from Milan Malpensa, and six weekly services to and from Darwin Airline's main hub at Geneva.
As we expand within Europe, the UK is a key market for us to further establish and we are delighted to open our new base in the heart of East England. Cambridge is at the forefront of several business sectors and spearheading the UK's economic growth - it is thriving and vibrant, one of the UK's most valuable and affluent markets. The team here at Cambridge Airport and many of the city's stakeholders have inspired us to invest and connect the region to Europe and beyond.
– Maurizio Merlo, CEO at Darwin Airline,