A couple have spoken of their shock after they got home to find their home had been given a dramatic make-over.
Steve and Hayley O'Rourke's house in Southend was given the Mr Blobby-style paint job as a prank.
Mr O'Rourke's brother, Russell, got to work Crinkley Bottom-style after he'd returned from his own honeymoon to find a brick wall built across his drive.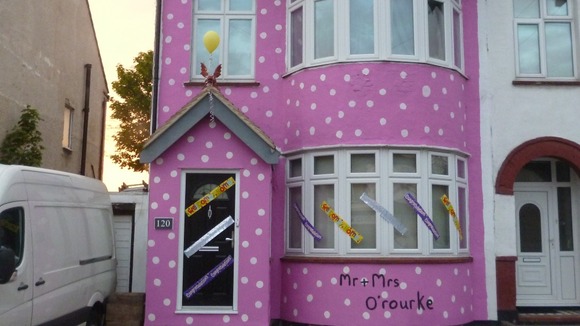 To say I was shocked would be an understatement. I expected something to happen, but no way did I expect it to be on that scale!"
– Steve O'Rourke

But it seems the family pranks may not be at an end just jet...
"We're even now, but our younger brother is getting married later this year and he's worried to say the least!"
– Steve O'Rourke