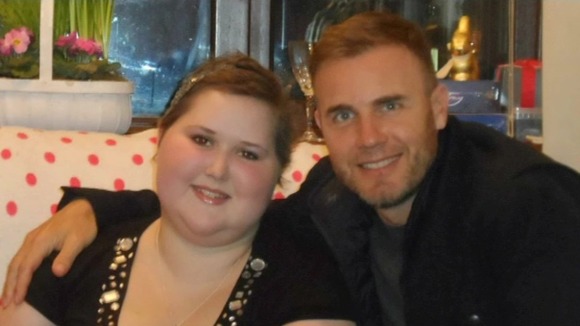 A young cancer patient from Broughing, near Bishop's Stortford, who drew up a list of things she wanted to do before she died has lost her fight for life.
Stephanie Knight, 21, had been battling the rare bone cancer Ewings Sarcoma since she was 17, losing her right leg and part of her pelvis. The former teaching assistant made a bucket list of 50 things she wanted to do before she died.
She met Take That star Gary Barlow, who came to tea, and also finished her childcare qualification. Her mother said the family felt like lost souls without her.
**Our beautiful and brave Stephanie fell asleep at 5.45pm and she was with her family and pets and was very peaceful. She will now watch over us all with her fairy wings and dazzling eyes that will shine bright in the night sky.

'We are now faced with life without our beautiful, brave,loving and inspirational daughter/ sister/granddaughter/auntie/cousin and friend and at the moment this breaks our hearts in two and we feel like lost souls without our Stephanie. '

**
– Cindy, Stephanie's mum

Watch Tom Barton's report on a shopping trip with Stephanie and her Mum back in March.

You can find out more about Stephanie and her life by going to her website.