Lottery funding to boost region's wellbeing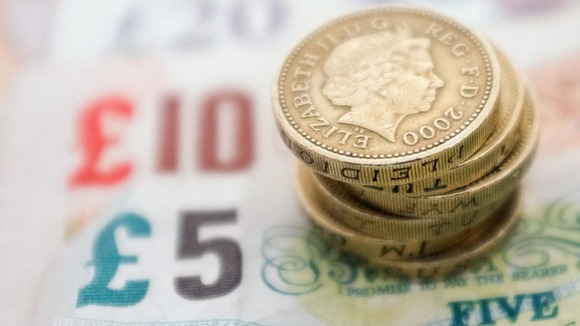 A total of £1.8 million will be used to help improve people's health and wellbeing in East Anglia.
The funding is part of a £40 million investment from the Big Lottery Fund's national £200 million Well-being programme which aims to find the most effective ways of improving the health and quality of life of communities and people in need.
Enable East will use the money to support 22 projects in the region, with a particular focus on helping armed forces families, children in care and people who rely on food banks.
The 22 projects in the Eastern region are part of Enable East's wider £2.7 million portfolio - it is also set to lead the delivery of new projects working primarily with military families in the East Midlands and the North East.
Enable East's portfolio includes the Resilience in Armed Forces Families project which will provide workshops and coaching for Armed Forces personnel and their families to help them set individual and family goals to improve their wellbeing and resilience.
Another project, Changing the Outlook, aims to improve the health and wellbeing of looked after children. The project will include a number of workshops to train foster carers and residential care workers to promote physical and emotional health and wellbeing.
Looked-after children taking part in the programme will also be invited to spend three skill development days at Centre Parcs, Elvedon Forest, to take part in activities in a family focused environment.
The third area that Enable East's portfolio will focus on is people who use food banks. The Fighting Food Poverty project consists of workshops and coaching sessions with the families and individuals who use food banks to encourage healthy eating and to help them develop action plans and goals to improve their wellbeing.
"Our first wellbeing portfolio of projects, funded by Big Lottery Fund over the last five years, delivered benefits to more than 250,000 people and an external evaluation commended the approach we took.

"This additional £2.7 million means that we can continue to deliver wellbeing outcomes in the region and focus in particular on some of the most vulnerable people in our communities. It also means that we can extend our work to the East Midlands and the North East of England.

"We are committed to working with our partners in other organisations and colleagues at North Essex Partnership University NHS Foundation Trust to encourage good mental health, physical activity and healthy eating."
– Susannah Howard, director of Enable East
"In the last five years alone, The National Lottery has given over £1 billion to projects that support people's health and wellbeing.

"Today sees a significant investment of £1.8 million into health projects across the East to build on the success of our original wellbeing investment, which saw Enable East support tens of thousands of people across the region to live happier, healthier lives. Health issues are an increasing problem in England and vitally important that these projects are able to continue their important work."
– Jonathan Clark, Big Lottery Fund's spokesman for the East of England