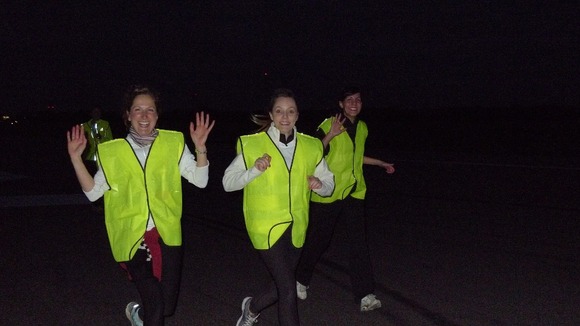 A team of runners took-off on a very early morning run along Stansted Airport's runway today to raise funds for the Essex and Herts Air Ambulance, the airport's charity partner.
At 3am nearly 100 airport staff and Air Ambulance supporters sprinted, jogged and walked the 6km course for the fun run along the airport's 3048 metre long runway.
"This is the first time ever the airport has opened up its runway for such a unique event. The fantastic occasion allowed staff and our business partners the very rare chance to run along one of the busiest runways in the country, all in aid of our wonderful charity partner, the Essex and Herts Air Ambulance Trust.

"The airport is delighted to be backing the Trust during 2013 and by supporting them we will also play our part in saving lives of people who live and work in our region."
– Marcella M'Rabety, Stansted Airport Corporate Social Responsibility Manager