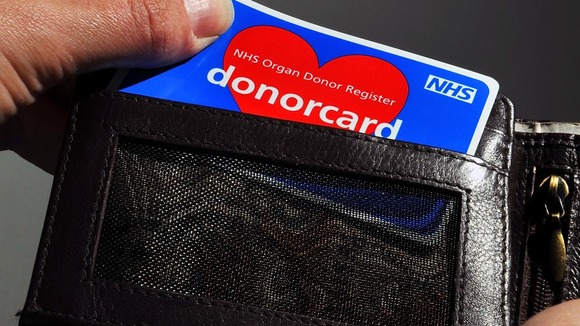 One thousand people a year, that's three a day, die in the UK because of a shortage of organs for transplant. Despite the thousands of life-saving transplant operations which take place every year, around 7,300 people are on the transplant waiting list in the UK
The latest statistics show that while 95% of families agree to donation if a loved one is registered and has discussed their wishes, this drops to only 46% when donation wishes are not known.
As well as signing up to the NHS Organ Donor Register, it is vital people let those closest to them know that they want to be an organ donor.
There are 680 people in the East of England waiting for a transplant and 11 people in the region have died since April due to the shortage of organs.
NHS Blood and Transplant is highlighting the figures to encourage people to pass on their donation wishes to their loved ones during National Transplant Week 2013.
This year's theme is Pass It On, stressing the importance of having a conversation about organ donation as well as joining the NHS Organ Donor Register.
"Since April, 73 people living in the East of England have benefited from a life-saving transplant."

"To help more people we need everyone, including the 1,887,137 people on the NHS Organ Donor Register in the East of England, to talk to their loved ones about their donation wishes.

"We need a transformation in donor and family consent to organ donation because the UK's family refusal rate remains one of the highest in Europe.

"For this year's National Transplant Week, we hope the people of the East of England will Pass It On, we want everyone to be proud of our donation record in the UK."
– Sally Johnson, Director of Organ Donation and Transplantation for NHS Blood and Transplant

For further information about National Transplant Week, including information about signing up to the NHS Organ Donor Register, click here.

Click below to watch a report from Papworth Hospital in Cambridgeshire from ITV News Anglia's Matthew Hudson