Barn owl baby boom at Cambridgeshire trust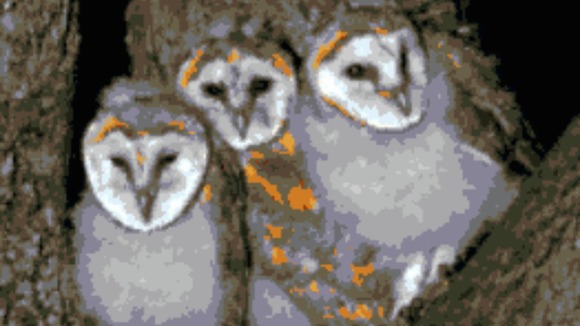 All over the country come reports of 2013 being a disastrous year for Barn Owls – but at the Countryside Restoration Trust's Lark Rise Farm, at Barton, Cambridgeshire three nests – so far successful - have created a record.
"After the dreadful winter and spring – I was expecting the worst. I thought the owls would be in poor shape and their food supply – the voles and mice they need – would be in short supply. But three nests! I am absolutely delighted. It is our own barn owl baby boom, and with disasters elsewhere we need it".
– Robin Page, Chairman
"I was nervous – would we get the barn owls back this spring for the 13th consecutive year? They are here and breeding, it is terrific news. I try to create a mosaic of crops for them giving a variety of habitats – and with restored hay meadows as well, our approach to farming with wildlife, which bucks the national trend, seems to be working"
– Tim Scott, Tenant farmer