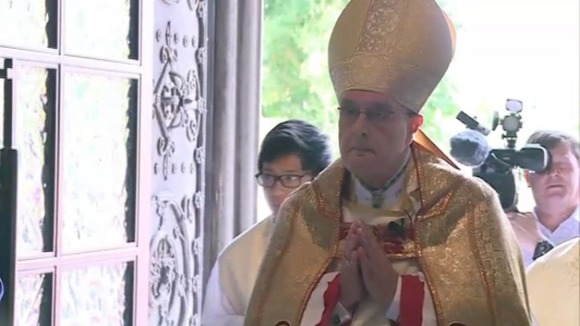 The new Roman Catholic Bishop of East Anglia has been installed today. He is the Rt Rev Alan Hopes, who was ordained as an Anglican priest in 1968 but was received into the Catholic Church in 1994.
He is the fourth Bishop of East Anglia and succeeds Bishop Michael Evans who died in 2011.
"This is an extremely exciting chapter in my life. I am nervous but very much looking forward to life in East Anglia and meeting the various challenges facing the Church."
– Rt Rev Alan Hopes