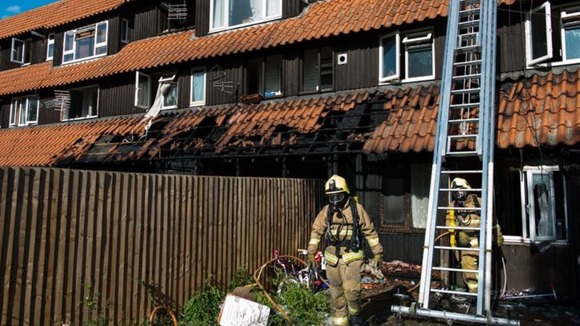 An investigation is underway to find out what caused a fire at a block of flats in Essex which has left four families homeless.
A woman had to be rescued by a neighbour before fire crews arrived at the blaze at Bockingham Green in Basildon yesterday afternoon.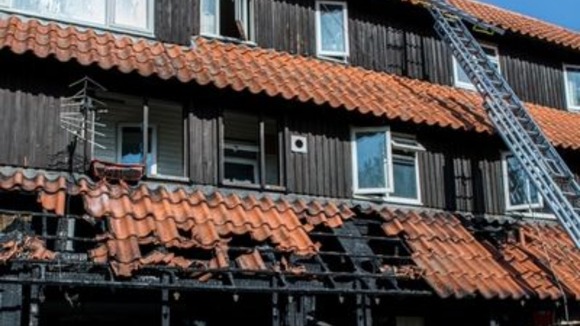 "Crews did a magnificent job in preventing the spread of fire - with the construction of the flats and the location of the flat where the fire started at the corner of the block, their prompt action undoubtedly went a long way in preventing more damage."
– John Harris, Essex Fire and Rescue Service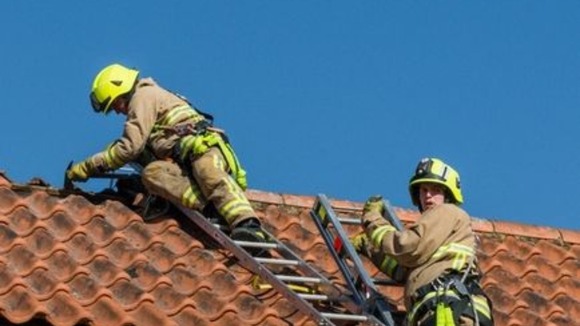 An ambulance crew treated a 25-year-old woman for the effects of breathing in smoke.
It is understood the fire spread from one of the flats to two neighbouring properties.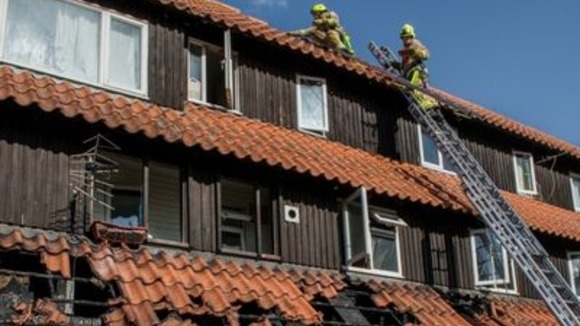 "Our job now will be to investigate the cause of the incident."
– John Harris, Essex Fire and Rescue Service