Gym for children opens in Essex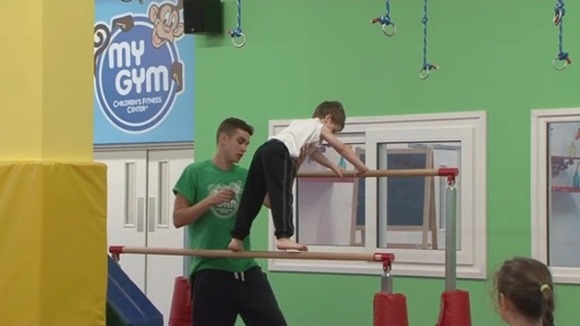 A gym has opened in Essex which aims to tackle childhood obesity.
My Gym in Billericay runs specialist exercise classes for children and promotes healthy eating.
The classes are open to children from as young as six weeks old up to the age of 13.
There's no classes for mums in this area to learn how to be a good parent so we like to work with the parents to help them bond with the babies and learn different skills with the babies, learn a few tunes and to work on the children's core muscles.
– Paula Faramarzi, Manager

More than 17% of 10 and 11-year-olds in Essex are classed as obese.

The parents making use of My Gym told us the classes have had a positive effect on their children.
They've gained self confidence, self esteem, as well as all the physical attributes they've gained while they've been here.
– Michelle Bilby, parent
The activities are great and I've noticed an improvement in their climbing and their hand-eye coordination and just general all-round body movement.
– David Nicel, parent