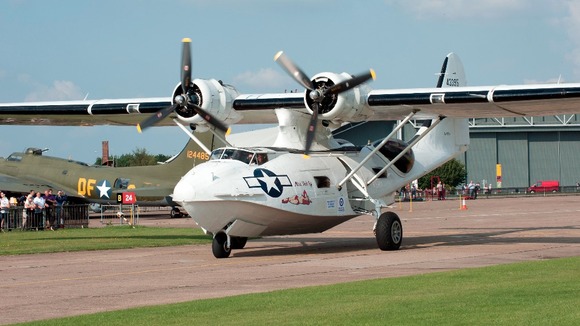 A 70-year-old plane has arrived back at Duxford in Cambridgeshire after recreating an historic journey.
The Catalina G-PBYA left the Imperial War Museum Duxford last week to complete the Circuit of Britain flight. The route was made famous when it was first attempted by aviation pioneers Harry Hawker and Harry Kauper 100 years ago.
The Catalina touched down just after 4.30pm yesterday afternoon.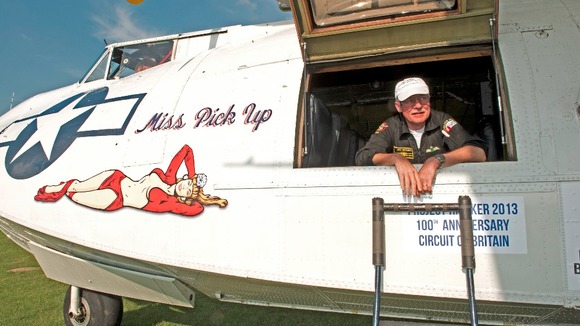 It's fantastic that we've achieved what we set out to achieve. The Circuit of Britain has been accomplished 100 years after Harry Hawker set out to complete it. We're delighted that the Catalina has raised awareness of IWM Duxford across the country and has also highlighted the importance of the Royal Air Force Benevolent Fund.
– Jeff Boyling, Pilot