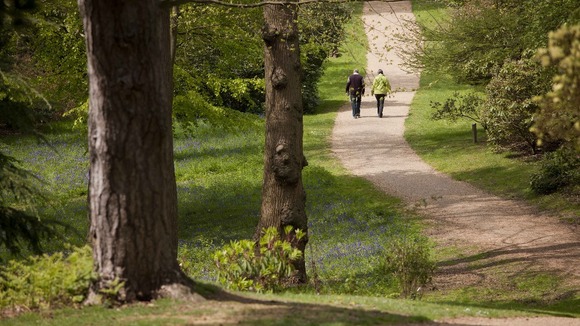 To celebrate the launch of The Great British Walk this weekend, the National Trust has revealed the top ten secret trails that can only be accessed by foot, with Sheringham Park in Norfolk making the list.
The list has been carefully selected by experts at the National Trust to showcase unique walking experiences. This comes following new research, which found that 82% of people in the East of England like discovering new places when on a walk, with 60% describing a feeling of euphoria on reaching an amazing viewpoint.
The top ten secret discovery walks are:
1: The White Cliffs of Dover
The land acquired by the National Trust last year is now opened up to the public for the first time, allowing visitors to walk a new route to the South Foreland Lighthouse, which offers a previously unseen view across this iconic landscape.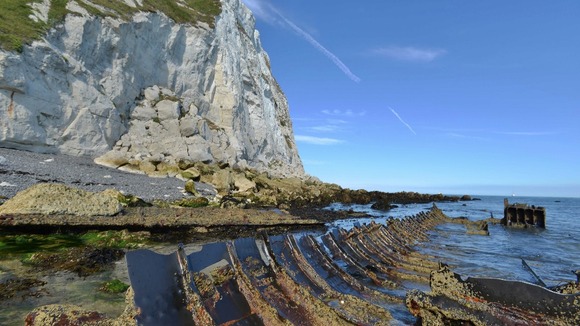 2: Minnowburn, Northern Ireland
The Giant's Ring is the largest henge and stone circle in Ireland. It was built around the same time as Stonehenge and Avebury in 2,700BC, but its story is little known. This two mile walk starting from the car-park reveals a hidden side to the well know city of Belfast, which lies less than three miles away.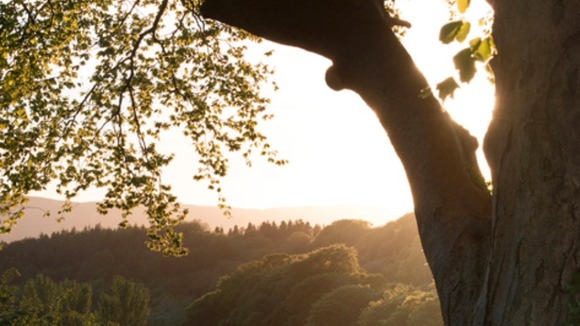 3: Erddig, Wales
A love story between two of Erddig's family servants has been brought to life in a walk taking in rarely visited parts of the estate. Retrace the footsteps of where the lovers met and see for yourself, though treasured mementoes how love blossomed.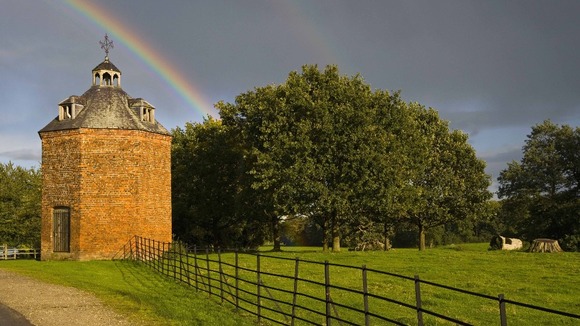 4: Sizergh Castle, south Lake District
Hidden and hard to find - the secret here is a 1,600 year old yew tree, buried deep in the woods.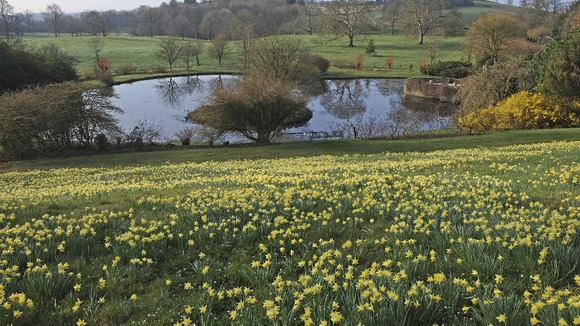 5: Sparrow Dale, Sheringham Park, Norfolk
Often overlooked by visitors to the park, Sparrow Dale is a hidden valley that's perfect for wildlife lovers. It has a wide variety of trees making it a great place to spot birds of prey.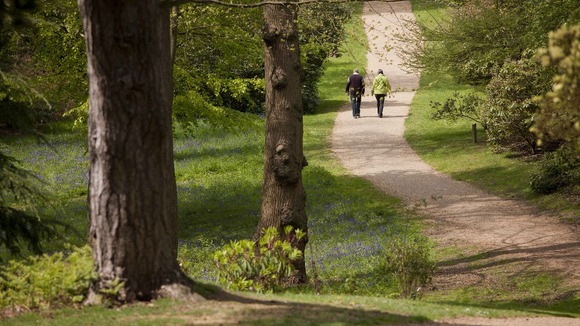 6: Dunstanburgh castle, Northumberland coast
Many may know the castle but few people walk around the back to see the breathtaking views of the remains, its hidden cliffs and volcanic rocks.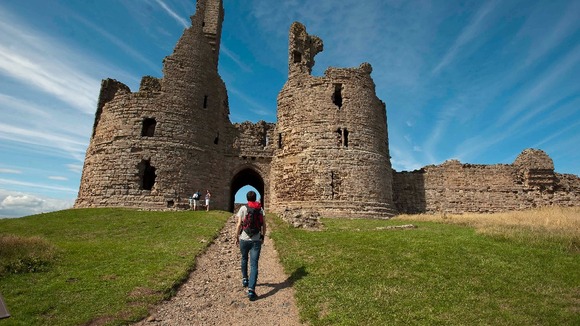 7: Malham Waterfall, Yorkshire Dales
The path leads to a magical waterfall where walkers will discover a secret cave. Local legend says the cave is home to the Queen of the Fairies, so making wishes is a must.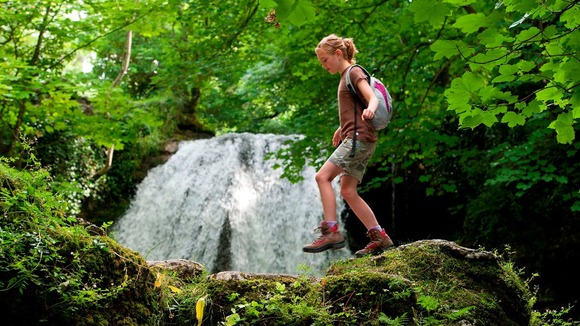 8: Trelissick, Cornwall
Overlooking the Fal estuary, this walk leads you much further into the estate than many usually venture to a secluded, iron-age fort.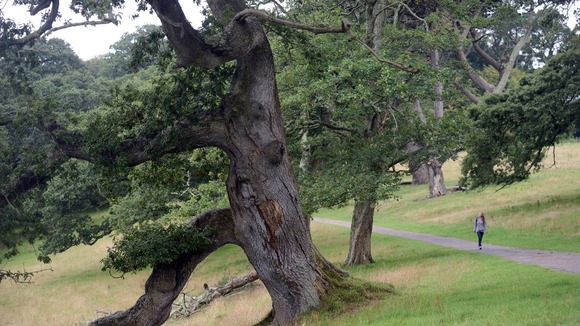 9: Stowe, Buckinghamshire
Explore never before seen parts of the Stowe estate - including a secret garden hidden for many years surrounded by monuments and waterfalls.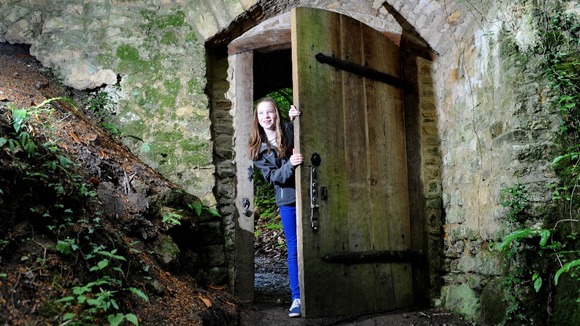 10: Attingham, Shropshire
A path, newly opened up for the Great British Walk, allows visitors to share a rare view of the front of Attingham House, previously only reserved for privileged guests of the owners, the Berwick family.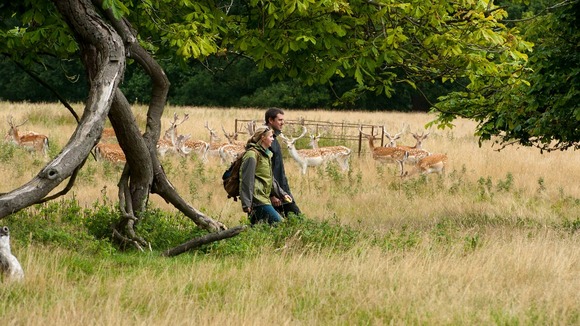 According to the survey's findings in the East of England, 70% of people say that walking makes them happy; despite this, 67% wish they got out and walked more. And from those surveyed, 84% of those asked believe they walked more as a child than their children do today.
"We're delighted that Sheringham Park was selected as one of the top ten British Walks, and we hope The Great British Walk this year encourages people to experience new places on foot.

"Hopefully our top ten list shows there is something for everyone to enjoy in the outdoors. We've got several easy to follow walks around the Park and more at National Trust places across the region, we hope the public will join in and get exploring."
– Keith Zealand, Head Ranger at Sheringham Park
"Walking is a wonder therapy that stimulates all the senses and can transform your life. It's a wonderful way to relax, relieve stress and help lift your mood as it encourages the release of serotonin, the natural feel good chemical, as well as endorphins, known as happy hormones.

"It can also re-energise you and help you sleep better. Most of all it's just a great excuse to get outside and explore the world around you, discovering new surprises along the way and what's more, it's free."
– Dr Katie Tryon, head of clinical Vitality at PruHealth, sponsor of the Great British Walks

Following the success of last year's festival, in addition to the ten new secret discovery walks there are now also 205 downloadable walks on the National Trust website with over 400 properties taking part in organised walks and over 2,000 walking events.

The National Trust is encouraging everyone to join in with the campaign, get out for a walk and share their walking photos on twitter, instagram and facebook at #GBwalk

To find out more and download a walk click here.