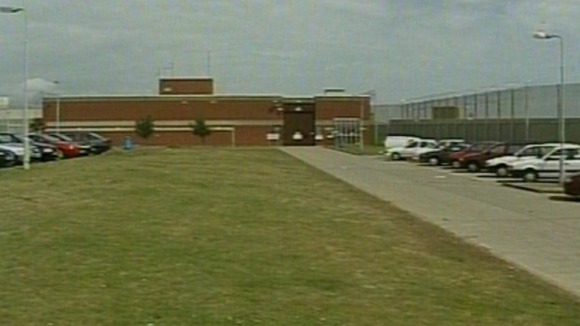 Around 700 prison officer jobs are at risk after the Government announced plans to close four more jails, a union has warned.
Blundeston in Suffolk, Dorchester in West Dorset, Northallerton in North Yorkshire and Reading prisons are to close by next March, as they are either too expensive to run or need "substantial" investment, the Ministry of Justice (MoJ) said.
The closures were condemned by the Prison Officers Association (POA), which said it represents around 700 staff working in the four jails. Their jobs are now at risk, it warned.
"The Prison Service has lost some 1,800 staff over the last eight months. This could exacerbate the problem even further.

"With the assaults going on and the violence going on, we are extremely concerned by the powder keg situation now in prisons and the severe overcrowding."
– Steve Gillan, General Secretary, Prison Officers Association

The closure announcement was made as the MoJ said work would start next summer on a new 2,000-place "super" prison in Wrexham, north Wales.

The £250 million jail is expected to become fully operational by late 2017, creating 1,000 "much-needed" jobs as well as a boost to local firms, Justice Secretary Chris Grayling said.

Feasibility work has also started on a second large prison to be built in the south east of England, focusing on the possibility of replacing the existing Feltham Young Offenders Institution with a large new adult prison and a new youth facility on adjoining sites in west London.

Three other prisons are due to change their roles, the MoJ announced.

HMP The Verne in South Dorset will be converted into an immigration removal centre, providing around 600 additional places to hold immigration detainees awaiting removal.

HMP Downview in Surrey will change function to hold male rather than female offenders and HMYOI Warren Hill in Suffolk, will stop holding young offenders and will change to hold adult male prisoners, the MoJ said.

Discussions will also begin to end the lease on HMP Dartmoor.

Final decisions on the site are a long way off as the lease has a 10-year notice period but the age and limitations of the prison mean that it does not have a long-term future in a "modern, cost-effective" prison system.
"This is the latest part of our plan to modernise our prisons, bring down costs, but to make sure that by the next election we still have access to more prison places than we inherited in 2010.

"The Feltham site in west London is a very large one, and is an obvious option for a major new project to help meet the challenges we face in London and the South East.

"I'm also really pleased that we have reached agreement on the new prison in Wrexham.

"It will provide a real boost to the local economy in North Wales over the next few years, which is one key reason why the Chancellor has made sure we have the money for the project.

"Of course, the reorganisation of our prison estate which we are undertaking means some difficult decisions - but we have to make sure that we have modern, affordable prisons that give the best opportunity for us to work with offenders to stop them committing more crimes when they leave."
– Chris Grayling, Justice Secretary

The fresh closures come after it was announced in January that six prisons would shut and three jails would be partially closed as part of a far-reaching overhaul.

The MoJ also announced at the time that it would build four new mini-prisons, known as house blocks, at HMPs Parc, Peterborough, the Mount and Thameside.

The mini-prisons will hold up to 1,260 prisoners and will replace older, more expensive prison capacity.
"Closing small local prisons and replacing them with super-sized jails will not reduce crime or make communities safer.

"You can and should modernise the prison system without throwing taxpayers' money down the prison-building drain.

"The millions secured for new-build prisons could be more effectively spent on robust community service, treatment for addicts and care for people who are mentally ill."
– Juliet Lyon, Director of the Prison Reform Trust