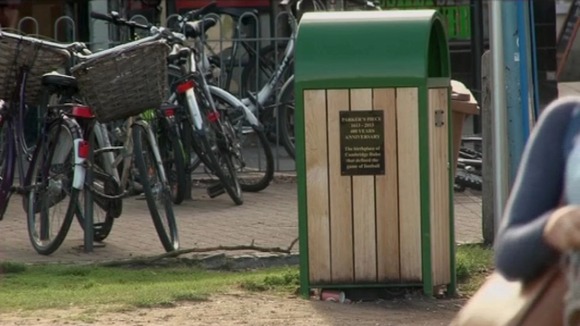 A plaque that's been put on a bin in Parker's Piece in Cambridge has angered some of the city's sports fans.
150 years ago the Football Association adopted The Cambridge Rules, a set of guidelines which shaped the modern game.
The council had planned to build a sculpture to celebrate the milestone but now that ideas's been postponed which has angered some fans.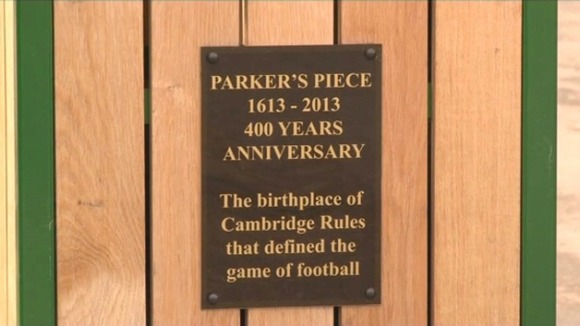 Some say it's not a fitting tribute to the part the city played in football's history.
We were hoping for something a little bit more grand - for example the statue, we'd like to have had some information boards put around Parker's Piece and around Cambridge as well to tell the story of why the Cambridge Rules did become the rules of the world of football. But instead all we get is this plaque on a bin.
– Rob Coe, sports enthusiast

Cambridge City Council says the bin won't be the sole commemoration and that more will be done as part of a £150,000 project of park improvements.