A history lesson with a difference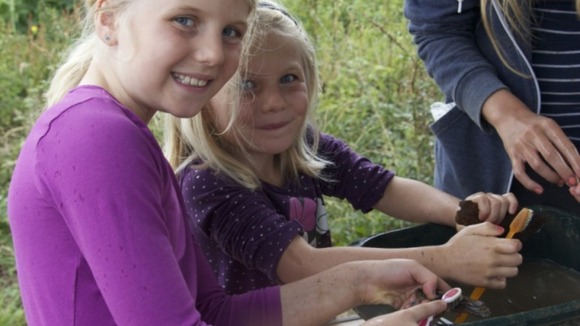 School children in Milton Keynes have been finding out about the history beneath their school by taking part in an archaeological dig.
As part of expansion plans for the Middleton Primary School, a team of archaeologists was called in to assess the site and find out if it had any historical significance.
An initial evaluation found a number of settlement features such as ditches, pits and the remains of dwellings.
The site where Middleton Primary School is built is of great historical significance as it is the first evidence of late Iron Age/ Romano British settlement in Middleton. Amongst some of the artefacts found were the remains of ancient domestic pottery.
– Martin Cuthbert, Archaeologist

Pupils from Middleton Primary School and the local secondary school have been actively involved in the excavation by helping to clean and preserve some of the artefacts.
We have been fascinated to hear from the archaeologists about the people who lived so long ago on the site where our school is built. Being a modern school in a very modern borough, it is great for us to find out that we have this connection with the past.

Many pupils at Middleton Primary School are enthusiastic historians and the archaeological finds have helped us to understand that history is all around us.
– Jane Miller, Headteacher, Middleton Primary School