Fence campaign could be ending
by Victoria Lampard
A long-running campaign to have a 6 foot fence removed from a beauty spot in Essex, could soon be coming to an end.
In 2008 Trent Wharfage Logistics Limited, which owns Mistley Quay near Manningtree, put up the fence along the water's edge for health and safety reasons.
Many residents say it is an eyesore and restricts access. In its latest bid to have the fence removed, the protest group 'Free the Quay' has attempted to have the Quay area declared a village green.
"People have fished here, people have swum here, people have boarded boats here. It's not just the maritime uses on the edge of the quay. It's people walking down here in the evening, enjoying the view, feeding the swams, looking at the ducks, bird watching. People just enjoying it. I mean it's the most lovely area, right in the heart of Mistley and people have been deprived of the enjoyment of it by the erection of this really ghastly fence.
– Simon Bullimore, Free the Quay Group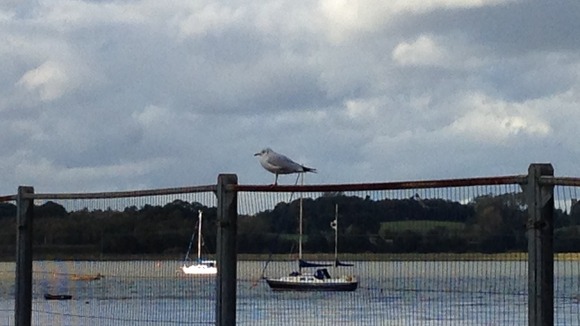 A public inquiry into the application to have the Quay declared a village green took place in June and July this year and witnesses spoke of how they had used the area for recreational purposes for 20 years. However, objectors argued that the area needed to be fenced off for public safety. **Both sides are now waiting for the inspector, Mr Alun Alesbury, to report to Essex County Council.
Village Greens are protected by law making it unlawful to build on them or interfere with the right of local residents to indulge in sports and leisure activities there.
"Once the Village Green is registered we will move to the next stage of our campaign which will lead to the removal of the fence. Whatever happens, the fight will continue until we have eventually restored the enjoyment of Mistley Quay to residents and visitors alike".
– Simon Bullimore