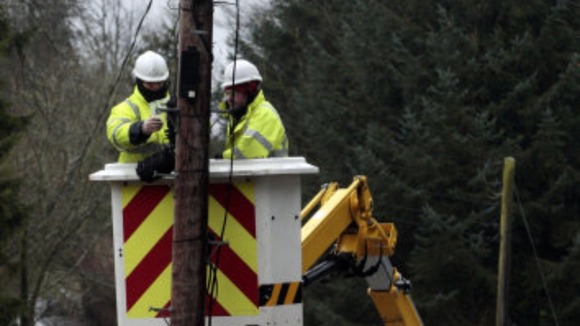 There's anger in some villages in Suffolk that they're still without telephone connections - more than two weeks after the storms.
Among those affected are Monewden and Charsfield, a few miles from Ipswich.
Some proprieties are without phones, even though neighbouring properties aren't affected.
Adam and Kay Dorsett are angry with BT that they haven't been reconnected:
"We don't know how much business my husband has lost through having no phone.

I rely on the internet for shopping online and banking online, so it's a real problem for us.

They texted me on my mobile saying we were about to be connected, and then I got another message saying it would take longer than anticipated, so we don't know when we'll be back on."
– Kay Dorsett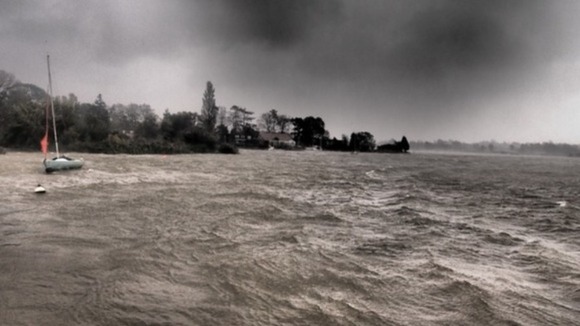 BT has apologised to its customers saying the storm damage had posed particular difficulties for its engineers:
"Openreach - the part of the BT that manages the local network- has been dealing with extensive cable damage in the area caused by falling trees high winds and heavy rain during the recent severe weather.

Our engineers have been working flat out to repair the damage – including over the weekend – and have so far reconnected a significant number of affected customers.

We aim to restore services to the vast majority of homes affected by the end of this week. We appreciate that loss of telephony and broadband is a considerable inconvenience but ask those affected to bear with us.

We apologise for the inconvenience caused as this essential work is carried out, and would like to reassure customers that we are working hard to restore services as soon as possible."
– BT

In the village of Charsfield, Marion Fletcher is frustrated by the lack of action, but provided a bit of perspective:
"When you see the problems they've got in the Philippines, not having a phone seems a minor complaint in comparison. But it is still quite annoying."
– Marion Fletcher